All women are interested in making their hair look great and always try to make sure that they have selected the best hairstyles. Hairstyles differ as per the type of occasion. Irrespective of hair length, you can choose from a wide range of glamorous hairstyle options. Most of the working women prefer to have short hairs as they are easier to maintain and takes a short time to wear such hairstyles. Selection of correct hairstyle is very important as every woman is different from another.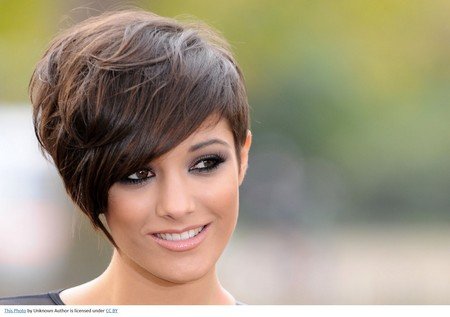 Selection of correct hairstyle
Hairstyle depends upon the face shape, skin color, eye color, age, length of hair and height, etc. Hairstyles are designed as per the personality of person and gender. There are certain parameters that determine the hairstyle. Before selecting a new hairstyle you should give sufficient time to weigh-up the important things you need to consider when getting a new hairstyle. Please check the following to select the best hairstyle suitable for your personality—
1. Male/Female
2. Complexion: Fair, Ruddy, Peach, Olive, Tan, Dark
3. The shape of Face:  Round, Oval, oblong, Square, Heart, Diamond, Triangular
How to determine your face shape?
To help you determine your face shape, look at a photo of yourself in a mirror with all of your hair pulled back off your face. Make sure you are looking front on so that you can clearly see the whole outline of your face and hairline and then…
(i) Pay attention to the main areas of your face – your forehead, cheekbones, and jawline.
(ii) Determine which parts of your face are the widest.
(iii) Determine which parts of your face are the narrowest.
(iv) Take note of the shape of your chin. Is it pointy, round, or flat?
(v) Is your forehead wide when it meets your hairline, or is it narrow?
(vi) Is the length of your face obviously long, short, or average?
There are 7 basic face shapes, but more often than not, your face shape will lean towards a combination of at least 2 face shapes that are similar (around face shape and oval face shape, for example). When that happens, choose the face shape that you share the most characteristics with.
4. Eye color: Blue, Green, Hazel, Brown, and Black
5. Age Group: 10-20, 21-30, 31-40, 41-50, 51-60, Above 60
6. Hair texture:  Fine, Medium, Coarse
7. Hair Density: Thin, Medium, Thick
8. Hair Elasticity: Straight, Wavy Curly
9. Hair Length: Short, Medium, Long
10. Current Hair length:  Short, Medium, Long
11. Desired Hair Length:  Short, Medium, Long
12. Height: Short/Average, Tall
13. Built: Slim, Average, Large
14. Hairline: Low/Medium, high
15. Neck Length:  Short/Medium, Long
16. Current Hair Color:  Natural, Ash, Blonde, Gold, Brown, Copper, Violet, Red
17. State of Your Hair: permanently colored, Highlighted, Chemically straightened, Permanently Waved, Bleached, None of the above
18. Hair conditions: Oily, Dry, Chemically dry, Dandruff, Spilt ends, Irritation
19. Do you have any of the following? Glasses, Cowlicks in the front area, unusual growth pattern in the hairline, Double Crown, Balding or receding hairline, Alopecia, Protruding Ears, Large Nose
Considering all the above parameters you can select and decide the best hairstyle for yourself. If you feel confused and cannot decide the best hairstyle suitable to your personality then get the help of "The Most Realistic Virtual Hairstyler"