Quinoa is the superfood with a lot of buzz in the diet and nutrition market. It is a seed that has a lot of nutrients and proteins. It has become the Holy Grail to the health-conscious ones. The good news is that this superfood can also do a lot of favor to keep your mane healthy. Here are the health benefits of quinoa for your hair.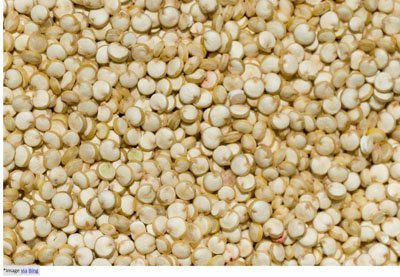 Protects the Hair Shaft
Quinoa for hair is the match made in heaven. Quinoa, being rich in nutrients, provides the best treatment for the hair shaft. It has 9 types of amino acids in it that are best for hair repair and growth. It helps you to keep the hair healthy and reduce the hair fall. Reduction in hair fall is indeed a great relief for those who are very depressed with heavy hair fall.
Nourishes and Hydrates Scalp
Quinoa is rich in humectants. Humectants are components that help in hydrating the hair. If your hair is rough and very dry due to the continuous exposure to the polluted environment in your city, you can just forget about all the worries you have on your hair by including in the diet. It can work perfectly along with a very high-quality serum on the hair.
Handles Dandruff
Dandruff is the issue that is usually caused by the dry scalp. It is a very common issue and the use of a very strong shampoo or exposure to much-polluted weather may cause dandruff. Any kind of exposure that wears off the essential minerals can take a toll on the health of your hair. Quinoa has calcium, phosphorus, and iron in it. The minerals present in quinoa helps in keeping the moisture on the scalp. Quinoa allows you to get rid of the flaky scalp and help you get back the shining and wavy hair. Use a hair mask or hair scrub with quinoa or at least rinse the hair with quinoa water.
Maintain the Hair Color
Quinoa for hair can do wonders. It is the best food that is rooted in hair care. It comprises of amino acids. The amino acids help in pigmentation of skin and hair. Intake of quinoa helps in boosting hair color and makes it look very healthy and fuller.
Get Rid of Split Ends
The proteins that are in quinoa penetrates into hair and increases elasticity. Quinoa for hair gives the hair bouncy and bold look. Intake of quinoa and the right kind of serum for the hair can ensure healthy hair.
Homemade Quinoa Recipes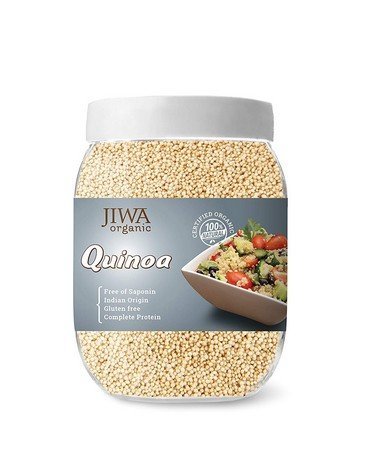 The water used for washing quinoa is the best to wash your hair so that your hair gets enough protein to keep it healthy.
You can also make a DIY hair scrub with quinoa. Combine quinoa and sugar brown to make the best hair scrub. You can use this hair scrub for better hair growth. It is one of the easiest and natural ways to keep the hair healthy.
Related Post:
Home Remedies to Get Rid of Hair Fall Problem
References: