The year 2022 is almost here! Most people have been waiting for this year with a hope to end all of the sufferings the last year brought in the world under the COVID tag. Here are a few best ways you can kickstart the new year to ensure it is a productive year for you: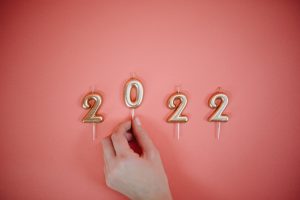 1. Make Health your First Priority to Kickstart The year 2022
The year 2021 has taught the whole world a lesson – the less you care about health and hygiene, the more you suffer! The Covid-19 pandemic is an eye-opener. So, start your year with some solid health goals. Make a healthy diet and exercise the foremost priority of your life.
2. Follow Motivational Leaders
Preparing a goal and working towards it is a good thing. However, you need to steer in the right direction for achieving the desired results. Follow motivational leaders for the right approach. They will motivate you, help you to stay positive, on track, and be unstoppable.
3. Write Down Goals for New Year
Everyone knows about the power of writing down goals yet many tend to ignore this practice. Kickstart New Year by writing down goals and sub-goals. Create separate goals for different areas of your life – family, business, job, hobby, etc. Keep track of these goals by preparing sub-goals (steps to achieve main goals) from time to time.
4. Set Birthday and Anniversary Reminders for Family
Wishing someone on a special day is important. It makes people happy and strengthens the bond. Set reminders for birthdays and anniversaries in advance so that you don't forget to wish.
5. Start a Business Plan to Kickstart The year 2022
Have you been thinking of starting a business? New Year is definitely a perfect time to start thinking about this plan. Jot down your ideas and start working on a business strategy. You can look for tips, suggestions online or buy books for the same.
6. Build Value each Day
If you are working from home or have started a business, create a ritual to reach out to your audience each day. Building value each day is very important. This will help you garner more profits. Therefore, build constant connections.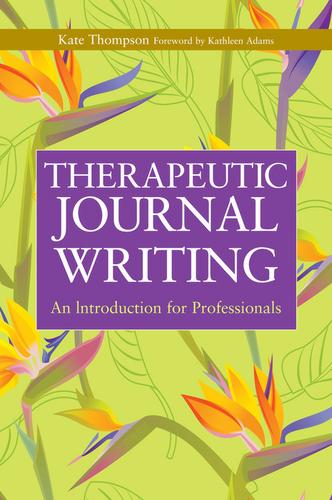 Therapeutic Journal Writing
7. Write a Personal Mantra
Write down a small statement / personal mantra based on your goals and beliefs. Frame it and hang it where you can see it daily.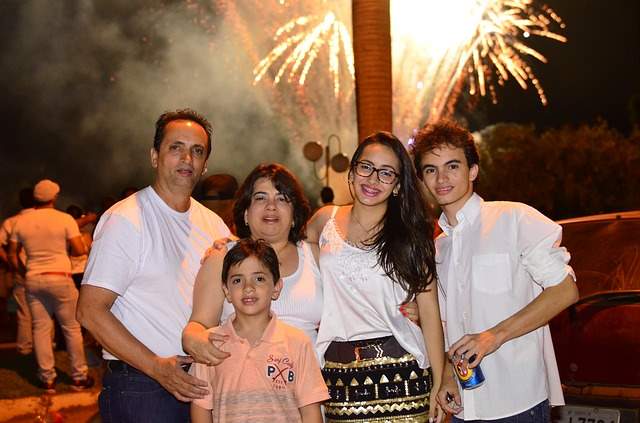 8. Schedule Family Time
Give your family time and due importance. Accordingly, set up a special schedule exclusively dedicated to family. It should include a short plan of how and when you will spend time with your loved ones.
9. Find a Mentor
Thought of this before? If you are planning something new or wish to add a new qualification to your life, find a mentor. This will help you get expert guidance and help to steer you in the right dir
10. Write and Post your Goals
After you write down your goals, post them where you cannot ignore them. Social media is the best place to do so. Posting goals on social media accounts is like an open challenge that may not be easy to take back or ignore.
11. Increase productivity to Kickstart The new year 2022
You must take serious steps towards increasing your productivity. Most professionals and successful leaders suggest following the 80/20 rule. This is all about focusing on the 20% of work that helps you to generate 80% of the revenue.
12. Take Steps to Long Term Goals
Make sure you take daily steps to achieve long-term goals. Spend a few minutes daily to make great things happen!
13. Automate Bill Payments
This is a healthy habit that will help you pay up bills on time and avoid penalties. Furthermore, the act would keep you stress-free and relaxed.
14. Reconnect with Extended Family
The pandemic has made it very difficult for everyone to be in touch physically. Start having a conference call schedule (if you have not) on a regular basis to keep up with family reunions. This way, you can catch up with family very regularly.
15. Practice Gratitude
This is important to kickstart New Year on a positive happier note. Once you start practicing gratitude, you will know what life has given you and how blessed you are! Prepare a diary and write it daily. Note down things that make you happy, favorite gifts, your friends, relationships, etc. Thank every single thing that makes life beautiful, fun, and easier for you.
    Related Post- Why is it Important to Pray with Gratitude
16. Join a Fitness Class to Kickstart The new year 2022
You can join virtual Zumba, Aerobics, Yoga, or gym classes to include a decent share of physical activity to your lifestyle. If you can't then go for a brisk walk to stay fit and upbeat.
17. No Credit Cards
Say no to credit cards. Cut these plastic money eaters up and start spending wisely. Check your statements monthly or quarterly to keep a check on your spending and your incomes.
18. Plan a Trip
Do not give up on your dreams. Let the New Year start with a nice trip to a place you have never been or always wanted to visit. Else, take a weekend break to the outskirts of your hometown for a fresh breath of air.
19. Clean and Donate
What can be better than starting out the year with some charity? Hence, schedule some time and clean out your closet. Separate all unwanted clothes (in decent condition) and donate them to needy ones.
20. Schedule Medical Appointments to Kick Start The new year 2022
Health should be the main highlight for the coming year. For this, make sure you schedule all doctor and dentist appointments for the year. In addition, arrange for annual medical check-ups such as blood tests to monitor your health status and to kick start the new year.
.

Related Post-