Women with sensitive skin always have a hard time with makeup. Many makeup products cause a lot of irritation to sensitive skin. The choice of a wrong product can create chaos for your skin. This should not stop you from looking good. Here are the makeup tips for sensitive skin.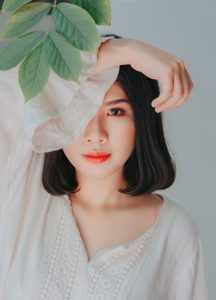 Makeup Tips for Glowing Skin for Sensitive Skin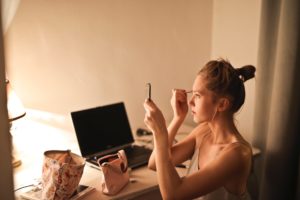 A thorough skincare routine is very important for anyone who has sensitive skin. This would help in preparing the skin for makeup seamlessly. Make use of products that are very gentle and are made specifically for sensitive skin types. Cleanse the skin thoroughly with a mild and good quality cleanser. Apply toner on the skin and then a lightweight moisturizer to keep it hydrated and protected. Choose a moisturizer that goes with your skin. A right moisturizer does a lot of magic to the makeup you put up on the face as it adds up to the glow and lively look.
Choose Solid Products for Makeup
Buying solid makeup products may sound bizarre. However, people with sensitive skin should focus on buying makeup products which are solid rather than going for the liquid versions. A compactor stick alternative would be a really good choice over the usual makeup products. The solid makeup items do not have much water. Hence, it does not create a favorable environment for harboring bacteria and so these makeup items do not contain a lot of preservatives in them.
Be Aware of Expiry Dates
Makeup products stay for a longer time, especially for women who may not consider using makeup daily. The makeup products do have the expiry date and one should be aware of it. A makeup product that has expired may do a lot of damage to your skin. Some of the products can be used only for 6 months to 12 months, once the package is opened. It is another thing to note, as not following it may also put your skin in trouble. Replace the makeup on time to avoid unnecessary issues on the skin.
Try Lightweight Base Makeup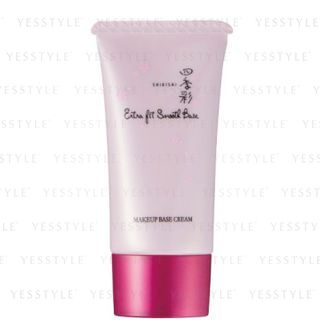 SHIKISAI – Extra Fit Smooth Makeup Base Cream SPF 15 PA++ 28g
Lightweight base makeup products are the best for sensitive skin. A makeup product that has a lot of pigmentation can dry out the skin. BB creams are always a better choice over foundations, especially for daily usage. BB creams have lesser pigments and hence, do not dry the skin much and are safer for the skin. The usage of powder should be reduced as it dries out the skin if used in excess. Skin dryness can result in irritation. Always stick to using a minimum powder for healthy skin.
Keep the Makeup Brushes Clean

PUR Skin Perfecting Foundation Brush For Face and Body
If the makeup applicants are not clean, it can still harm the skin even if you are following the other makeup tips for sensitive skin. Unclean makeup applicators can lead to skin irritation. It is good to clean the makeup brushes at least once in a week for avoiding any skin issues. It is also advised to avoid using the makeup applicants of others. Moreover, while applying makeup with a brush, trying to keep it gentle so that it does not trouble your skin.
Related post-
Care for Maintaining Sensitive Skin