Dry skin is a very irritating phenomenon related to your face. It not only takes away the beauty from your face but even causes the makeup you are wearing to itch and irritate. It might be caused by several factors such as overexposure to sun, wind, weather, or something else but it causes the skin to lose its protection and become vulnerable.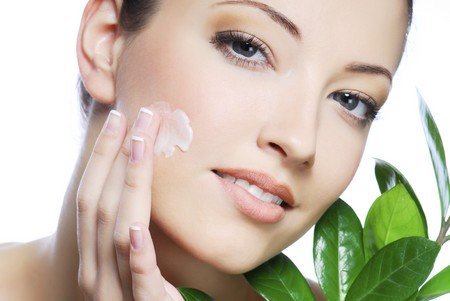 In this scenario, the worst part is that even after you have used several products and techniques, you still cannot get rid of the problem.
In the event of you having dry skin, it becomes even more important for you to select your beauty products very carefully because many products have ingredients that lead to further drying of the skin. In the list of such substances which increase the drying of the skin, the major ones are like:
Formaldehyde
Parabens
Fragrances
Alcohol
So you need to use products which don't have these substances as their constituents. Apart from all this, you need to introduce some changes in your skincare and makeup regime too. Some of the best and most useful makeup tips for dry skin are:
1. Cleansing the skin:
Proper cleansing of the skin is very important, as it ensures that your skin is freed of dirt, makeup, and dead cells of the skin. Remember makeup is not only about the application of beauty products to your skin but is also about taking proper care of your skin. In the night, when you have to remove your makeup, you should use a gentle remover for it along with, fragrance-free cleanser. You should also avoid the use of scrubber and use your hand instead of lukewarm water. In the morning, there is no need to go for cleansing, as washing it gently with warm water is ample.

Simply Cleaning Oil 33ml
2. Toner:
Toner is a liquid that would take care of the ph balance of your skin and give it a smoother look. Just ensure that the toner is
alcohol-free
.
3. Moisturizer:
With dry skin, when you use moisturizer, you need to ensure that it gets soaked in the skin. Always choose a moisturizer that is rich and not greasy so that your skin becomes smooth and is nourished well.
4. Foundation and primer:
You should use a light primer and smooth your skin with it. For the good of your dry skin, avoid putting on multiple layers of makeup. In addition, you should use a matching foundation, dot your face, and blend on your face with the help of a makeup sponge.
5. Eye shadows:
For your eyes, always choose a creamy
eye shadow
along with the
eyeliner
that you would want to wear.
6. Cheeks and Lips:
You can blush your cheeks with a cream blush, but never select a gel or powder-based blush as they have a tendency to make your skin appear even drier. Since lips are, also a very important part of your face you can make your dry lips soft by making the use of a salve or balm. You can also opt for gloss or lipstick, which is moisturizing.
7. Concealers:
Creamy ones are not adequate for dry skin so select one, which is lighter than the foundation you are using.
The above-mentioned makeup tips for dry skin will help you a lot.
Related Post: