The right foundation for perfect makeup
Makeup enhances the beauty of a woman. With the right information in hand about the makeup tricks, one can make the heads turn and eyes roll. Foundation is the first and most crucial step of makeup. It is also called the makeup base.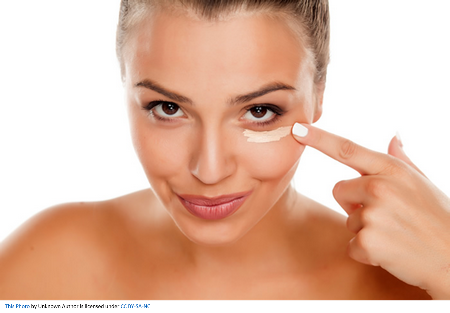 A foundation covers the scars, marks, dark circles around the eyes and uneven skin tone of the face. It provides smooth skin tone and right kind of base for the makeup. Therefore it is very important to choose the perfect foundation base which goes well with your color.  The right foundation, on one hand, will give a flawless appearance while a wrong choice of foundation, on the other hand, will spoil the whole look.
How to choose the right foundation?
Choose the natural color which is closest to your face color. In the natural light, apply a small amount of foundation on the jawline and blend it well. The right kind of shade will merge with the skin tone of your neck and will give a smooth appearance whereas the wrong shade will give a fake look.
Which type of makeup foundation to choose?
There are various types of foundations available in your nearby cosmetics stores like powder foundations, liquid foundation, and semi-liquid foundation. If your skin is dry then go for liquid foundation and for combination skin types, the semi-liquid foundation works best. For those who have oily skin, choose the powder foundation for that smooth appearance.
How to apply foundation perfectly?
First of all the skin should be well hydrated before applying the foundation and makeup. To moisturize the skin well at least 10 minutes before applying the foundation. In case you have oily skin, use an oil-free moisturizer and remember to wipe off the excess oil with tissue from the surface of the skin.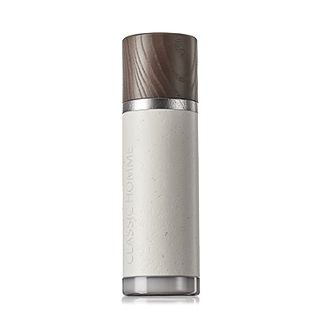 The Saem – Classic Homme Moisturizer 130ml 130ml – $30.90
from: YesStyle.com
The foundation can be applied well with your fingers or sponge if it is liquid or semi-liquid. For powder foundation, a big brush will be the right thing. And it should be applied along the hairline, jawline, over and under the eyes, on the ear lobes and on the corners of the mouth and nose and lips as well.
The right procedure is to apply small dots of foundation on different parts of the face like nose tip, cheeks, forehead, jawline, and neck. Do not take too much foundation. A little will do. Now spread and blend these well to give an even look. Avoid pulling at the skin. Check carefully that the foundation is smudged smoothly on the skin without any marks. The skin around the eyes, nose, and jaw should not reflect any lines or spots.
Besides the above tips, choose those brands which provided added advantage of sun protection and water resistance with your kind of foundation.
Therefore pick your perfect foundation today and convert your skin into a prettier one!
Related Post: