Neem is a native of Indian subcontinents which belongs to the family of Meliaceae. It has various skin healing, nourishing and medicinal properties due to which it is used in many skincare products. You can solve almost every skin problem by using Neem face packs irrespective of your skin type.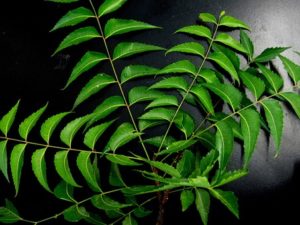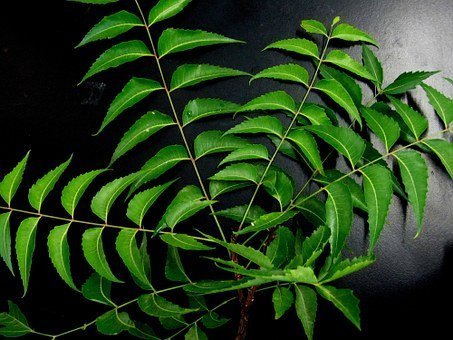 10 effective Neem face packs and masks for your skin you must try-
For Acne and pimple removal:
In this face mask, salt plays an important role as it kills the bacteria causing pimples and acne while Neem heals the skin.
Procedure:
Add 1-2 tsp salt and few drops of lavender oil to the paste of handful Neem leaves and mix well.
Apply on affected areas and rinse with lukewarm water after half an hour.

Lavender Oil 33ml – $19.95
from: Healing Natural Oils
For dead skin removal:
This basil, fuller's earth, and Neem face pack moisturizes your skin, removes dead skin and exfoliates it.
Procedure:
Grind handful of basil and Neem leaves and add 1 tsp honey and ½-cup fullers' earth to it.
Apply the paste on your face
Scrub it off your face with water after 20 minutes to get supple skin.
For dry skin:
The antibacterial and anti-fungal property of Neem and turmeric in this face pack fight the dryness of your skin and deeply cleans it.
Procedure:
In 1 tbsp Neem paste, add 1 tsp turmeric powder and coconut oil, Mix well.
Apply evenly on your face and wash after 15 minutes with tepid water.
For skin whitening:
Papaya reduces dark spots and blemishes while Neem reduces acne thus leading to skin whitening.
Procedure:
Add ½ cup mashed papaya pulp to 1 tbsp Neem paste and mix well.
Apply it and massage your face for some time.
Wash off after drying.
For oily skin:
Neem kills the microbes causing oiliness while lime reduces oil of the skin.
Procedure:
Blend 2 tsp Neem powder, rose water and 1 tsp lemon juice and make a smooth paste.
Apply it on your face and scrub gently for 2 minutes.
Wash off with cold water after 20 minutes.
For anti-aging:
As Neem is an excellent skin toner, it clears your skin, reduces the visibility of fine lines and prevents wrinkles.
Procedure:
Make a paste of 8-10 soaked Neem leaves
Generously apply it on your face
Wash with cold water after 15 minutes, pat dry.
For clear and glowing skin:
This sandalwood and Neem face pack unclogs the pores, corrects discoloration, prevent acne and pimples and gives you a clear glowing skin naturally.
Procedure:
Make a paste of 8-10 boiled Neem leaves and mix it with ½ tsp sandalwood powder and some water.
Apply the mixture on your face, let it dry and wash off with cold water.
For hydrating your skin:
This tomato and Neem mask deeply hydrates your skin and refreshes it.
Procedure:
Mix 1 tbsp Neem powder with ½ tbsp tomato pulp and make a smooth paste.
Thereafter, spread it evenly on your face and wash off after 15 minutes.
For deep cleansing:
Another effective neem face pack involves a combination of Aloe Vera and Neem, removes oil, dirt and other impurities from the deepest pores of your skin and makes it cleaner and brighter.
Procedure:
Make a lump-free paste of 1 tsp Neem powder and 2tsp Aloe Vera pulp.
Apply this Neem face pack on your face, allow it to dry and wash off with cold water to get clean skin.
For fighting skin infections:
This multi-ingredient Neem face pack is beneficial in treating skin issues like psoriasis and eczema. In addition, it also reduces blemishes, pimples, and acne.
Procedure:
Make a paste of 6-8 boiled Neem leaves, add 1tbsp warm coconut oil and 1/2 tsp garlic paste to it, and mix well.
Apply it on affected areas and wash after 20-25 minutes with lukewarm water.
Related link: