Oily skin has wide-open pores due to which oil accumulates on the surface of the skin. The skin is supple and firm even after washing. And the aging process slows down on such type of skin. But it is prone to acne and blemishes.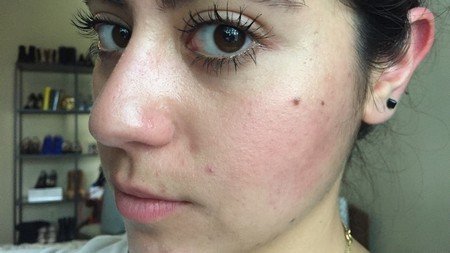 For proper care, first of all, gently wash your face with tepid water 2-3 times a day to refresh the face.   The regular maintenance of oily skin requires cleansing with an oil-based cleansing product to loosen dirt and oil. It should be followed by washing the skin with face wash meant for oily skin. This will remove the remaining impurities. Now, moisturize the face with an oil-free moisturizer. It will provide a non-sticky and clean look.
The need for sunscreen according to the skin type can never be overemphasized. Harsh soaps should be given a miss. Remember excessive rubbing or washing of face will deteriorate the moisture and oil content of the skin. And choose water-based cleaning products as well as makeup products in order to keep the oiliness in control. The choice of right products is mandatory in case of such type of skin especially when the skin experiences breakouts.
Prepare facial cleanser and toner at home:
Ingredients:
Two tablespoon baking soda
One teaspoon honey
One teaspoon mashed cucumber pulp
1-2 teaspoon cider vinegar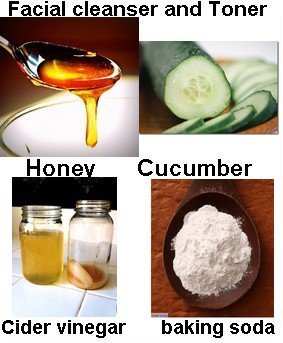 Mix 2 tablespoon baking soda, 1 teaspoon honey and one teaspoon mashed cucumber pulp. Add 1-2 teaspoon cider vinegar for oily and acne-prone skin. You may get more such face recipes at Natural Skincare Guide
Basic Anti-Aging Toner Recipe:
Ingredients:
2 heaping tablespoons of green tea leaves
1 cup of mineral water
1 tablespoon honey
1 teaspoon olive oil
1 teaspoon olive oil
2 heaping tablespoons of green tea leaves (or 3 to 4 green tea bags)• 1 cup mineral water• 1 tablespoon honey• 1 teaspoon olive oil• 1 teaspoon olive oil
For oily to acne-prone types of skin add 2 to 3 tablespoons of cider vinegar or substitute half of the mineral water with vodka for an extra stimulating toner!  For more such recipe visit:
Natural Skincare Guide
Oily skin can be the result of genetics or hormonal imbalance or reasons like pregnancy. The oily skin is also common among adolescents. To enjoy acne-free and healthy skin, the treatment should be external as well as internal. Provide all the necessary nutrients to the body and have sufficient water intake. Avoid oily eatables to control greasy look. Besides, as said before, opt for water-based products and treatment. Steaming is one such treatment that can help such type of skin if undertaken properly.
Oily skin solution
There are hundreds of products available in the market that claim to fight with such type of skin but in actual, they work superficially and do not stop the production of excess sebum (oil). These products are quite costly and may also contain harmful chemicals that may affect your skin adversely.  You need the solution for oily skin that directly goes to the root cause of the problem. Other options are home remedies and natural solutions. The effect of home remedies may differ from person to person and also as per the type of skin.
Home Remedies: 
One can also rely on some good home remedies to attain fresh-looking oil-free skin.
YOU MAY ALSO LIKE 7 NATURAL REMEDIES TO GET RID OF OILY SKIN
Mix half tsp of lime juice and rose water and apply on face and wash off after 20-25 minutes. This will naturally take away the excess oil and dirt from the skin.
Or make a paste of fuller's earth and add rose water and apply. Leave it for 30 minutes and wash afterward. The skin is free from the greasy look and attains a natural glow.
Natural solution
Patricia Everson creator of "Oily Skin Solution" EBook, that she has found a perfect solution to overcome this problem that controls excess sebum production in a natural way. In this guide, she has put together a solution for everyone that will work all different types of skin like oily skin, combination skin (which is dry and oily). One solution cannot fix everyone's oily skin so this guide will help men and women in such a way that it is easy to find a solution that will help them. The natural solution for such type of skin problem is safe and without the use of expensive products.  This guide "Oily Skin Solution" comes with 60 days money-back guarantee.