The winter season is all about citrus fruits and how it benefits our skin and health. Most of the people believe that orange is the best source of Vitamin C and should be eaten in ample quantity in winters. But, they forget that the orange peel also has a lot of good effects on the skin. Therefore, what's so special about orange peels? Orange peels contain a wide array of nutrients that help in healing many skin ailments.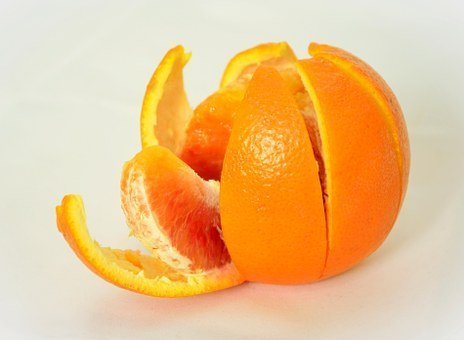 Therefore, let us discuss how we can put the orange peels to best use and relish its loaded nutrients and other healthy properties,
For A Beautiful Face
This peel is considered as a gift for your face and skincare. It has the ability to remove blackheads, blemishes, dark circles, dead cells, dry skin, and can instantly brighten your skin. You can also use its powder to remove tan or for extra glow by applying it with milk or curd.
For Shining Nails
Fresh orange peel has rich nutrients that can be used to make your nails shine. For this, you need to rub your nails with its peel and then experience the change yourself.
Orange peel is also known to help in increasing the healthy blood circulation which regulates a healthy flow of blood in your body. Thus, it keeps your heart healthy and increases your lifespan.
Bathing Oil
This is the most effective way of using the orange peel on your skin. For stimulating the skin, you need to add a little grounded and dried orange peel in any oil and massage it on your body.
Curing Bad Breath
Are you suffering from bad breath and want an instant solution? It may sound funny to you at first, but it is the most effective way to cure bad breath. For this, you need to chew an orange peel and see the magic yourself.
Orange Peel Weight Loss Tea
There are a lot of good effects of orange peel on our body and the best is that it helps in reducing weight. But, how is the main question? Orange peel contains organic compounds like tyramine, octopamine, and synephrine that suppress your appetite and stimulates weight loss.
For long lustrous hair, you need to mix ground orange peel with water and leave it overnight. Later on, apply this mixture on your hair and get rid of dandruff.
Orange Peel is very helpful in the chances of decreasing constipation. It also helps in reducing gas, vomiting, and indigestion. It will also help in proper liver functioning.
Cures a Severe Headache
It is also known to treat a headache through aromatherapy. For this, you need to boil water and put fresh orange peels in it. It can treat depression, headache, and anxiety easily.
Freshens Air
For this, you need to boil dried orange peels, cardamom, and cinnamon in water. This will surely freshen up your mood and air in the house. You will simply love the orangey-tangy smell.