Christmas 2020 is not going to be the usual event. This year, parties, dinners, and other events might not be a part of celebrations. Many parts of the country have declared partial lockdowns, novel social distancing norms, and various kinds of travel restrictions. These decisions have dampened the overall spirit of celebrating Christmas.
So, does this mean Christmas celebrations won't take place in 2021? No. One can make the most of what is available. Christmas can be celebrated at home while following all norms. Listed below are some creative and fun ways for celebrating Christmas amid a pandemic:
1. Unique Christmas Decor
Christmas is the perfect occasion to celebrate. Involve kids along for creating some unique and fun Christmas décor. Since you will be spending a lot of time at home, consider making each room and the outdoor area special.
Turn the kid's area into the winter wonderland of their dreams. You can get items from the store or create them at home with waste/unused stuff. DIY Christmas stuff is super fun especially when the entire household comes together to create it!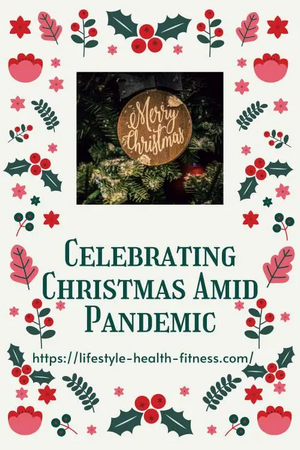 2. Be a Santa Claus
Help those who cannot celebrate Christmas for various reasons. Send gifts to underprivileged kids and old age homes. These people want some miracle in their life, especially during the holidays and festivities. Donate charity cards or send gifts online to make Christmas eve special and blessed for them.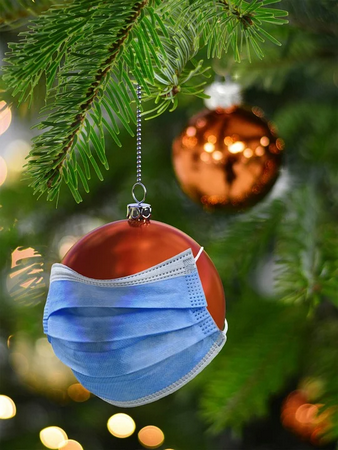 3. Host a Virtual Party for celebrating Christmas
It is true that you cannot get together for Christmas in person. However, that's no excuse for not hosting a party. You can definitely have fun with your loved ones. Send everyone a Zoom link. You can host the party online. Keep a few games and conversation starters ready. Consider having a karaoke singing time with family too.
Besides, some interesting conversation for dinner will also make the moment memorable.
Related post- Healthy Christmas Menu Ideas
4. A Lavish Cozy Dinner
Christmas Dinner is one of the main events observed at most houses. Since most parties are going to be a private affair with very few people to feed this year, you can go a little overboard without making a lot of effort! So, decide on a traditional Christmas menu with at least one favorite dish for each family member and guest. Put together a traditional, delectable proper feast. Click a lot of pictures to make the event more special and memorable.
5. Watch a Christmas Movie
You can't go wrong with this! So get ready with your list of must-watch movies on Netflix and Chill with your folks. Watching a movie is the perfect way to bond with loved ones during holidays. This can be a refreshing activity during the time between presents and lunch or dinner. Don't forget to keep some yummy Christmas treats ready while you watch the movies. Here's what you can binge-watch this holiday season with family:
Top 5 Christmas Movies to Watch in 2020 for celebrating Christmas
1. Let it, Snow
2. The Knight before Christmas
3. Last Christmas
4. The Snowman
5. The Christmas Wedding
Related Post-