Several new moms have experienced huge hair loss after a few months of their postpartum. Well, it is absolutely normal. Maybe you are shocked by the amount of hair loss, but this is actually a regular task of your system. You will be fine by the time your baby will celebrate his first birthday. And yes, of course, during these few months you will not go bald. So don't worry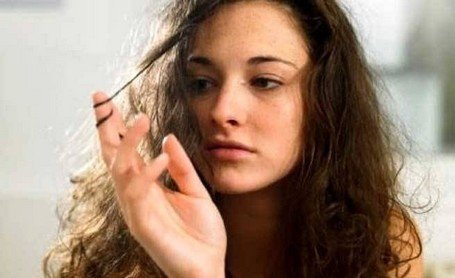 Let's have a look at some genuine facts. More or less 85 to 95 percent of our hair is increasing and at the same time, five to fifteen percent hair stays inactive. Then this inactive percentage of hair falls out. However, new growth replaces the hair loss. During pregnancy, women enjoy thick and long hair because of the less amount of inactive hair. This happens due to an increasing level of estrogen, which boosts hair growth.
Well, you can't stop hair loss in the postpartum period. So, here are a few tricks and tips that can help you to prevent postpartum hair loss. Read on:
Get a new hairstyle
Pay a visit to a salon to get the right advice from professionals. A shorter hairstyle is always better for the postpartum period. Short hairstyles are great for a new look as well as easy to maintain. If your hair is long then trying a layered cut with a short front layer up to the chin.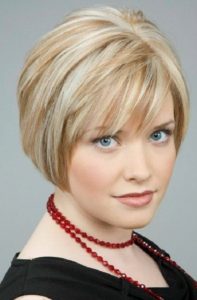 Change the part
This is an important trick you can try at home to avoid postpartum hair loss. If you have a side parting then change the parting in the middle to avoid thinner hair around your sides. You can also try no parting style if possible. But never tie your hair tightly.
Related post- How to Select Best Hairstyle
Healthy Diet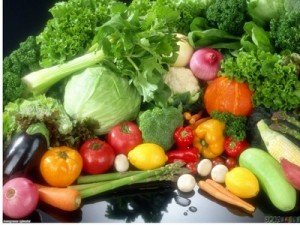 According to the American Pregnancy Association, a woman should take proper nutrients and vitamins in her postpartum period. These nutrients must come from a proper healthy diet consisting of vitamin B, vitamin C, vitamin E, and zinc. This means a lot of fresh fruits and vegetables must be included in your diet. Also, have plenty of water each day. Proper nutrients will help you to reduce hair fall.
Oil Massage
Regular oil massage is a great way to protect your hair. Almond oil and castor oil are the best for this purpose. You can mix warm almond oil with castor oil and massage your hair gently or else use separately. So, massage your hair with warm almond oil is a great solution. You can also apply castor oil once a week.
Natural Hair Mask
A hair mask is a wonderful idea for healthy long hair. The hair mask can help to prevent postpartum hair loss and add nutrients to the scalp and hair. You can apply the yeast hair mask or fenugreek hair mask; both are suitable for normal, dry, and oily hair.
Fenugreek Hair mask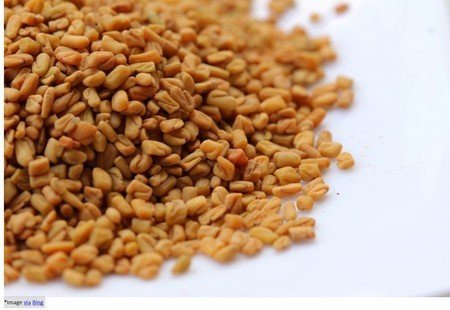 How to apply
Soak fenugreek seeds overnight. The next morning, make a paste of the seeds and apply it on your scalp and hair. Wrap your hair with a towel and after four hours, wash the hair with a mild shampoo.
Yeast Hair Mask
Beer contains yeast which helps to fight with postpartum hair loss. So, you can wash your hair with beer after washing your hair with shampoo.
More Home Remedies For Postpartum Hair Loss
Hair loss may look obvious after delivery though disturbing. However, you can limit postpartum hair loss with the following ideas and tricks.
Curd is a great conditioner for hair. Regularly massaging the hair and scalp with curd is one of the key home remedies for hair fall after delivery. Moreover, curd can bring the shine back to the hair. You can apply curd on your hair and then leave it for 15 minutes before rinsing and washing with shampoo.
An egg is a great source of protein. You should include egg in your diet and can use it on your hair too. Two egg whites with olive oil is a great solution which you can mix and apply on the hair. You can leave it for 30 minutes. Shampoo your hair well once the mask gets dry on your hair.
Gooseberry or Amla                                     

Gooseberries are the best for preventing postpartum hair loss.
Gooseberry is one of the ingredients that are in use for nourishing hair for many centuries. You can add gooseberries as part of your diet. Else, you can boil some gooseberries with oil till it turns black. Let it cool, store in a bottle, and use the same as hair oil.
One of the top home remedies for hair fall after delivery is using the Bhringraj plant. Dry fresh leaves of the plant in the sunshade. Now, grind the dried leaves and make a paste out of the powder obtained. Apply this paste on the scalp to avail the best results for hair growth.
Coconut shells                                             

Try coconut shells to treat hair fall after delivery.
Coconut is great for reducing hair fall. You can use coconut milk on the scalp to decrease hair fall and get healthy hair. Alternatively, burn the hard shell of coconut to ashes and store the same in the jar. Now, massage the hair and scalp with a mixture of coconut shell ashes and oil to get healthy, shiny, thick, and dark hair.
Below we have also included some essential tips-
Wash your hair with a mild shampoo.

Shampoo, Extra Mild Unscented, 8.5 oz, Little Twig – $8.40
from: VitaSprings.com
Use quality products for your hair.
Do not wash hair with hot water.
Do not tie wet hair.
Use a wide-tooth comb.
Also, avoid hair styling products.
We know that you are busy taking care of your newborn in the postpartum period and hardly get any time for you. But, it is also important to give yourself a little bit of time. Isn't it?


Related post: