Bentonite clay is natural clay derived from volcanic ash. It has a very fine, soft texture. When mixed with water, it takes the form of a fine paste. The paste can be used for cosmetic benefits. It treats a variety of skin issues such as acne or rashes. Besides, it is very helpful in removing impurities on the skin (toxins/oil). No wonder, the clay is used as one of the ingredients in many skin products.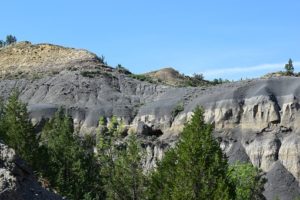 Amazing benefits of Bentonite Clay
Using this clay on the skin helps in the adsorption of oils and bacteria. When they consume the clay, it may adsorb toxins or other unwanted substances from the digestive tract.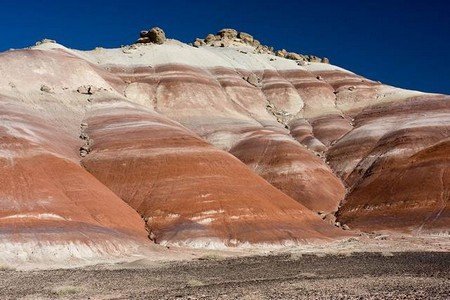 1. Acne-Prone Skin
Bentonite clay is a great adsorbent agent. Hence, it is very helpful in treating oily skin and acne breakouts. The application of this clay topically will help in removing excess sebum or oil from the surface of the skin. It will have a calming effect on inflamed breakouts. The face mask will remove impurities from the skin to treat acne. Regular usage will minimize the risk of developing pimples and skin infections.
Recipe- For making your own bentonite clay face mask, simply mix clay with water to make a thick paste. Apply evenly on the face and leave on for 20 minutes. Rinse with cold water thoroughly. Repeat the process at least twice or thrice a week.

Cleansing Clay Mask, Natural Calcium Bentonite Clay, 8 oz, Living Clay
2. Detoxifying the Skin
Bentonite clay can also make for a great cleanser for skin. You can apply it to feet, hands, and armpits.
Recipe- For armpit detox, mix in 1 tablespoon bentonite clay with a tablespoon apple cider vinegar and tablespoon water in a glass bowl.  Apply the mixture in an even layer under each armpit. Leave on for a few minutes and wash the mixture off with warm water. Repeat daily until the armpit odor completely disappears.
3. Diaper Rash Treatment
Did you know bentonite clay is quite effective in treating diaper rash? Studies have revealed that over 93 percent of the infants who were treated with this clay experienced an improvement in rashes within just six hours. Additionally, 90% of the babies got healed completely in just 3 days.
Recipe- You can prepare the rash healing mixture by blending a very small amount of bentonite clay with water. Prepare a paste and apply it directly to the affected area. Another way is to mix the clay with organic shea butter.
Alternatively, you can also opt for organic coconut oil. Prepare a paste and apply it to the affected area. It is not advised to let the baby inhale the powder. This mixture can be stored in a clean glass container. You can use a silicon or plastic lid.
4. Sun Protection
Studies suggest that the clay can offer effective protection to the skin from harmful ultraviolet rays. Hence, you can use it as a pack before applying FDA-approved sunscreens or without sunscreen before stepping out in the sun.
5. Brighter Skin
Since it removes impurities of the skin and treats acne, the application of bentonite clay mixed with water can improve skin complexion. It reveals fresher nourished skin without damaging it.
Precautions while using Bentonite Clay
Prior to using bentonite clay, do a skin test for allergies. You can try using a little amount of the product to the area inside the elbow. Allow it to remain for around 24 hours. In case, you see no reaction, it is safe to proceed with using the product.
Avoid using metal lids to store the clay because the clay has a tendency to absorb some of the properties of metal over time.
Summary
Bentonite clay has been used as an effective treatment option for a number of health issues especially skin condition for many years. The clay has almost nil side effects when used in moderation. For skincare, this clay has been used by many beauty experts for its amazing healing properties.
Related Post: