With the lockdown forcing facilities like gyms, swimming pools, stadiums, etc., to either remain closed or operate at much lower capacities, the scope of physical activities a person can do have shrunk. Furthermore, people are continuing to work from home which has again lead to a reduction in the amount of active time spent daily. All this has made it very difficult to manage weight during the lockdown.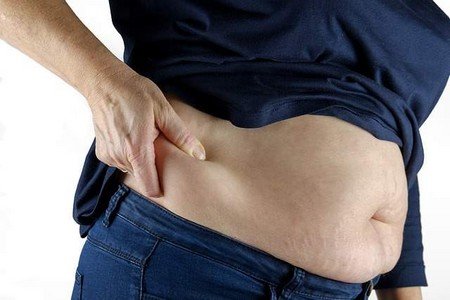 Lockdown induced weight gain – A harsh reality
Leading such a sedentary lifestyle since the past few months has taken a toll on the fitness levels of people. Additionally, the stress and anxiety caused by the extended lockdown have forced people to develop habits such as stress-eating.
All these factors further contribute to weight gain, making the fear of obesity one of the most imminent threats in the current scenario.
Lose your extra inches quickly by following these 7 tips
If you're one of those who has put on some extra inches, you should definitely pay heed to these 7 incredible tips that can be followed to manage weight during the lockdown.
Switch to healthy snacks
Being at home, everyone has perennial access to snacks that makes binge eating quite possible. However, by switching from high carb snacks like cookies, fritters/ Pakodas to healthier options like salads and sprouts, you can keep a watch on your weight.
Be wise with your food choices
While eating healthier snacks is definitely recommended, it is also important to keep a tab on your quantity. As your daily calorie burn has taken a toll, your intake should also be adjusted accordingly.
Try to have frequent but light meals throughout the day and avoid eating late at night to keep your metabolism optimized.
Do not over-booze to manage weight during the lockdown
Factors like increased stress levels, being downright bored at home, and limited access to outdoor activities is turning people to consume more booze.
However, you must be cognizant of the fact that the liquor you're consuming is adding inches to your waist. Hence, it is advisable to put a hard limit on the quantity consumed or to just stay away from booze until the situation gets better.
You may also like:
CoronaVirus Lockdown Stress- Ways to Deal with it
Indulge in meditation and yoga to manage weight during the lockdown
Your mind plays an important role in how you perceive situations. The current situation is causing stress and anxiety, which is also linked to weight gain.
Hence, to manage weight during lockdown it is very important to tame your mind. Meditation and yogic practices can be a great way to do it. Just spend 30-60 minutes meditating each day in order to calm your mind and to ensure that you don't feel overwhelmed by the happenings around you.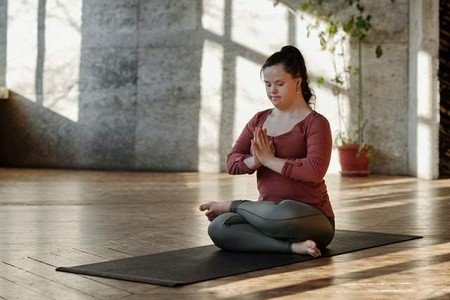 Try virtual workout classes
While it may not be advisable to go to gyms/fitness centers due to the fear of infection, it does not mean that you cannot indulge in a workout. There are many trainers who have started providing online sessions like Zumba, Pilates, and HIIT, etc., that can be joined via video conferencing.
Dance the night away
Dancing is a free form of exercise that targets each and every muscle in your body. While the lockdown may have disrupted your gym routine, dancing is something that each one of us can do at home.
Just tune in to YouTube, play your favorite party tunes, and dance like there is no tomorrow. Not only will it make you feel happier, but it will also allow you to burn calories and avoid gaining weight.
Improvise your workout regime to manage weight during the lockdown
For those who are accustomed to their gym equipment, it is time to put your creativity to good use. There are countless items in and around your house which can be used for a fulfilling workout. For example: fill up two bottles with water to use as dumbbells or use the stairs in your house for a cardio session. So, don't sit and laze around, lace up your workout shoes and make your house your new gym.
Related post-
Best Power Yoga Exercises for Weight Loss
References-
https://www.narayanahealth.org/blog/how-to-avoid-gaining-weight-during-lockdown/