Greying hair is the cause of worry for all those who want to look youthful forever. Grey strands of hair are always associated with aging. The first appearance of greying makes a person feel that end of youth has started. Well, we beg to differ. Though aging brings grayness in hair, yet there are many other reasons which also contribute to greying hair.
Hereditary factor
Whether our hair retains their natural color or whitens prematurely mainly depends upon our genes. From our parents or grandparents, we can inherit the quality and texture of our hair.
Prolonged illness
The long period of severe illness may lead to insufficient production of melanin. Lack of enough melanin results in the greying of hairs.
Lack of a balanced diet
Beautiful hair needs a balanced diet rich in protein and vitamins. Absence or lack of these in the diet may cause more and more greying.
Stress
High tension levels, anxiety, or sorrow have also been seen as a factor of grey hair.
Aging
It is the most common reason for grey hair. Grey hair is an early signal of aging.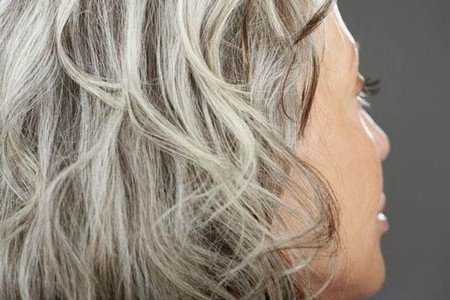 For preventing grey hair to appear, some precautionary actions can be taken like:
1. Switch over to a healthy diet rich in proteins, minerals, and vitamins. Cereals, green leafy vegetables, fruits, soy, yogurt, eggs, meat are some of the foods which provide required nourishment and natural glow to hair.
2. The use of mild hair shampoos for daily hair care protects the surface of the hair. Avoid chemical-based shampoos and conditioners.
3. Quit smoking as it causes premature graying.
4. Reduce your stress and anxiety levels if you really want to save your beautiful hair from greying.
5. Henna treatment. To protect your hair go for hair conditioning at regular intervals. Henna is a good option for your hair.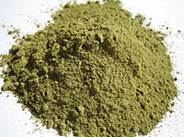 Home remedies for graying of hairs
1. Use amla regularly for the treatment of hair. It will rectify hair fall and graying hair as well.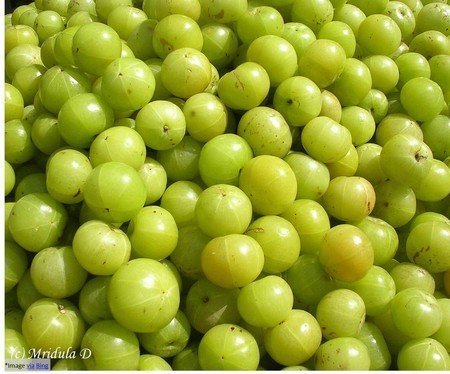 2. Apply amla paste on the hair and on the scalp and it will do wonders to your hair. Alternatively, you can soak some amla throughout the night in water and use the water as a hair conditioner. It will help in curing grey hair and bring shine to the hair.
Graying of hair is a natural phase that comes with age. The time of graying has been predetermined by your genes. More than 40% of people develop Gray hair by the age of 40. Many people who suffer from premature graying don't even consider malnutrition as a cause.
How to get rid of grey hair?
Dye your hair:
One of the simplest ways is to dye your hair as per the choice of your color. This is not the permanent solution and you will have to dye your hairs again and again and chemicals used in dyes may cause many complications.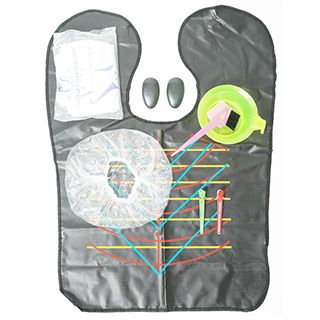 Hair Dye Tool Set – $4.72
from: YesStyle.com
Wear a hairpiece or wig:
Wearing a wig or hairpiece is very easy and can give an instant look. These are available in various colors and are safer than dyes. If you prefer a natural look then it is not for you as most people can tell that a man or women wearing a wig for a distance. You cannot wear a wig when you want to swim or in any sudden gush of wind. Some people may feel itching or allergic reactions.
Shave your head bald:
Another way to get rid of graying of hair is shaving your head then you will not need coloring dying etc. but keep on shaving your head frequently. God has given hair to save your head from weather changes and look beautiful, handsome. Moreover, you will use something to protect your head from cold or heat during changing weather.
Use natural ingredients in your daily diet and change lifestyle:
This is the natural safest way to get rid of grey hair. Adding some natural ingredients in your daily diet and change in lifestyle will not only correct your graying hair but also give you a better and healthy lifestyle. Men and women all over the world are already benefiting from the easy, at-home program found only in reversing the Grey™. By using this at-home program you will find out….
1. Reasons behind premature greying of hair.
2. Impact of stress on the hair.
3. Natural food that can assist in reversing the greying of hair.
4. The ways to have amazing looking hair.
Reversing the Grey™ uses all-natural supplements found in most health food stores to slow down the progression and reverse grey hair. This program offers a 60-day money-back guarantee.


You will also get two bonus EBooks with this program…
1. Sit Back, Relax, and Say Goodbye to Stress – Find out how to stay stress-free for the rest of your life! This cutting edge information is a MUST for anyone who wants to know the truth about staying in good mental health.
2. Fashion Tips for Men and Women – 15 essential tips for a man and 10 essential tips for a woman. These are in our opinion the best tips around.