The secret to a dazzling personality is never hidden in the chamber of a plastic surgeon or an expensive salon but in you only. With a good hairstyle, you can complement your personality in such a way that even you will not be able to believe how awesome you look. Choose a hairstyle that not only fits but also complements your personality, face, hair texture, coloring, and your lifestyle. A perfect hairstyle is very crucial as it makes both personal and professional statement.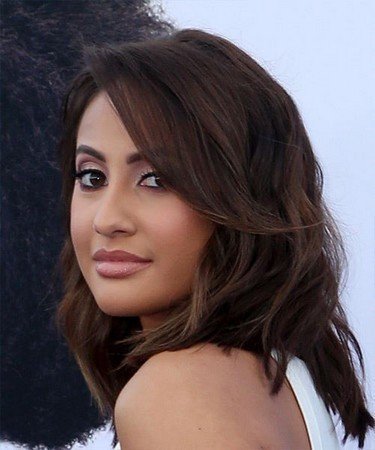 When you are thinking to choose the best hairstyle for you, all you need to do is to keep four very important factors in your mind:
Hair texture and thickness
Wave pattern
Facial structure
Hair elasticity
Each factor listed here plays a significant role in deciding the best hairstyle for an individual and that is why you should know what their individual roles are in the complete process.
Hair texture and thickness:
The density and texture of your hair play a very important role in deciding the hairstyle best suited for you. Here density is related to the thickness of your hair while the texture is related to the thickness of all the shafts. The major textures are medium, fine, and coarse textures. So if you have fine-textured hair, you can consider choosing a style, which might provide your hair with an appearance of enhanced thickness and volume. For the ones with thick hair, a style, which is straight and adds shimmer and shine, would be more suited.
Wave pattern:
Having knowledge of your wave pattern is very important because it decides how your hair is going to make curls. In terms of the wave pattern, there are mainly three types of hair:
Wavy
Straight
Curly
Facial structure:
Facial structure is one of the biggest factors to play a role in deciding which hairstyle would suit you the most. Some of the major face shape and their role in hair styling are as follows:
1. For people who have an oval face, any hairstyle will suit their personality well.
2. Those having a heart-shaped face, they need to balance their chin, for which having face-framing layers is the best available option.
3. Round-faced people face the problem that there face does not have a definition from cheekbones up to the jawline. Therefore, for them, the best alternative is to get a bob cut that puts an end to the jawline.
4. In the case of a square face, the best hairstyle would be in which hair part at the center and lie against the face, flat.
5. Your hair should have nice flowing texture and natural parting if your face is long.
Hair elasticity:
In the case of hairstyles that are long, elasticity is greatly important because that would determine how well is your hair`s resistance to breakage and how good is it at absorbing substances. That is why the elasticity of your hair is also a key factor to be considered when choosing the best hairstyle for you.