Beautiful and shining hair has always been a major parameter of beauty. No matter how smart you are the volume and texture of your hair have the power to change the way you are perceived by the people around you. The receding hairline can decline all the male or female attention you are used to and make you look older and boring. Hair loss is indeed one such nightmare that every person wants to escape.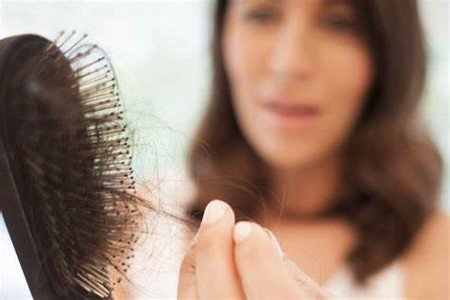 The noticeable appearance of the scalp due to loss of hair can be very embarrassing and difficult to deal with. The loss of hair is a common problem but not unavoidable. If we recognize certain factors which lead to such a hair Problem then we can surely reach the right and effective solution for this problem. There are wide ranges of factors which lead to hair loss like:
SOME OF THE REASONS OF HAIR LOSS
1. Too much experimentation on hair like coloring, straightening, perming, etc.   are in fact torture on the delicate hair which eventually causes loss of hair.
2. Hormonal changes of different kinds in women also cause hair loss. Moreover, many women experience hair loss after childbirth due to internal body changes.
3. Among men, the excessive production of a hormone named DHT can cause hair loss and baldness. When it reaches the hair follicles it can become "clogged" and the effect it has on each follicle is to denitrify it – it can no longer obtain all the nutrients it needs from your blood to make thick, healthy hair. Over a period of time, your follicles become more and more denitrified so your hairs get thinner and thinner until eventually no more hairs are produced. The effect of hair loss in men is more evident and upsetting.
4. Sometimes, some diseases or prolonged illness may also cause hair loss like kidney dysfunction.
5. Another reason could be the use of some medication that can be blamed for speedy hair fall.
6. The deficiency of necessary nutrients like zinc is yet another major factor of hair loss.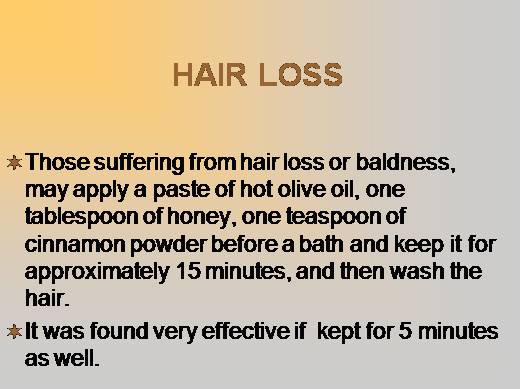 FACTORS OF HAIR LOSS THAT CAN BE CONTROLLED
After a glance at all these factors, one can conclude that some factors are within our reach to rectify. Taking proper care of hair and a healthy diet can do a lot for hair. Not only will the hair become strong and healthy but also glowing. Secondly, as said earlier too much hairstyling adversely affects the growth and strength of hair. Therefore limit the use of cruel hair products and methods on your head if you really love your hair.
FACTORS OF HAIR LOSS THAT CAN NOT BE CONTROLLED BUT CURED
However, there are some factors that cannot be controlled but can be cured. By that we mean there are different techniques available to regain hair growth and get your head full with shining hair. Pills are one such way to get your hair back. But the solution comes with side effects. Another way out is a surgery meant for extreme hair loss. Hundreds of people are trying to find some sure and safe method to stop hair problem and get beautiful hair back. One of the methods which involve no side effects is the use of topical products. Herein no chemicals are consumed but may involve the application of chemicals on the scalp for a long duration. All these methods provide the solution but it will be wiser to understand the pros and cons of each before choosing one. There is one solution that does not involve the use of drugs or chemicals. Actually, it involves the use of natural ingredients on the scalp and hair with the best results.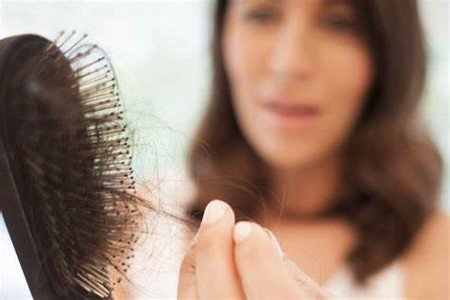 Profollica™ is two steps anti-hair loss system containing gel and nutritional supplements which facilitates and strengthens hair recovery in a natural way.
Activator Gel
The activator gel stimulates new hair growth in both men and women. It gets hair back into the growing phase (Anagen). It also works to revitalize the hair follicles. Simply massage the lotion into the hair and leave in for conditioning effects. It also removes the excess sebum from the scalp and allows the hair root to produce thicker hair.
Nutritional Supplement
Pills provide vital nutrients that are essential to properly nourish the hair. It contains over two dozen vitamins, minerals, and amino acids that are critical to the health of human hair follicles. It increases the blood flow and stimulates the hair follicles producing healthier hair. This natural solution to the loss of hair does not have any side effects and is very cost-effective in comparison with various other systems. One can see apparent hair growth after proper use of Profollica™ as the latter provides natural supplements and permanent solution for such type of hair problem.