Dull skin can be a nightmare for almost every person. Even after spending a lot, glowing and wonderful skin is a distant dream for many, as the current lifestyle does not permit the skin to breathe. However, instead of burning your pocket, you can resort to some home-based remedies to get rid of dull skin.
Basic Tips for Clear and Clean Skin
The first and the most important thing to do when you are looking to shine like a star is to wash the face twice or thrice every day. It would be better to gently clean and massage the skin to get rid of the dirt and excess oil.
After washing, pat the skin dry with a soft towel and do not rub it too hard under any circumstances.
Another important thing to remember is not to use cosmetic scrubs containing chemicals that do more harm than good to the skin.
Also keeping the skin well hydrated and moisturized is an important step.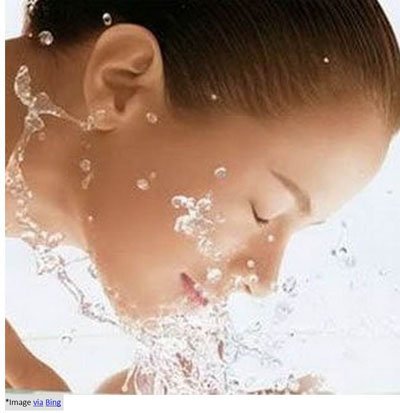 Homemade Remedies to Get Rid of Dull Skin
Natural ingredients available in the kitchen have no side effects and help to achieve clean, glowing and youthful skin. Check out homemade recipes using kitchen ingredients-
Lemon and papaya face pack:
Required-
1 tablespoon lemon juice
5-6 cubes of papaya fruit
Mash the papaya and add lemon juice, mix well. Now apply the pack for 10 minutes and rinse gently. Lemon bleaches the skin and the mixture of papaya and lemon can help to get rid of dull skin while not ruining its natural moisture.
Olive oil and fresh apricots:
Required-
5 fresh Apricots
1 spoon olive oil
Deseed and make a paste of apricot. Add olive oil and mix thoroughly. Now scrub the face with this mixture in a circular motion and wash off with lukewarm water after 10 minutes.
Both apricots and olives are great for the skin. Apricots are rich in Vitamin A, which keeps the skin soft and moisturized. Not only that, but it also helps in exfoliating the skin and removal of dead skin cells while olive oil adds glow and helps reduce blackheads, pimples, and other such skin blemishes.
Yogurt:
4 tablespoons of yogurt
1 tablespoon of lemon juice
Mix them well and rub the same on the face, and keep for 15 minutes. Now, rinse to get refreshing skin. Use this remedy for 2-3 times a week.
Yogurt takes care of the skin and helps clean it while also acting as a sunblock. The special bacterias present in yogurt help the skin glow and make them smooth and silky to touch.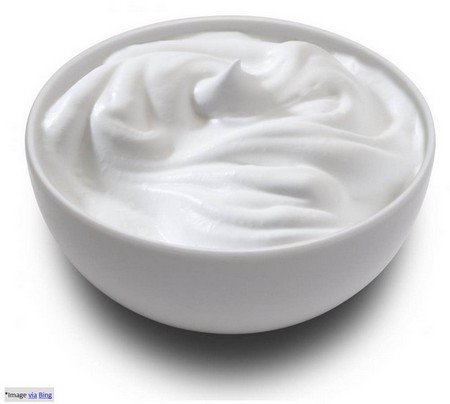 Aloe Vera and Besan:
Required-
2 tablespoons of aloe vera
1 spoon Besan (gram flour)
Mix both the ingredients and apply this face pack for 15 minutes. Rinse and repeat again in the week for the best results.
Aloe Vera has antioxidants with anti-inflammatory properties that help the skin to rejuvenate. While gram flour exfoliates, cleanses and removes tan from the skin.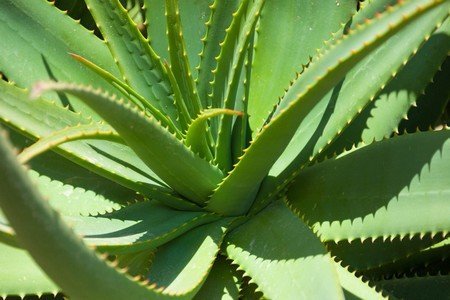 Almonds:
Required-
7-8 overnight soaked almonds
1-2 spoons milk
Crush the almonds and mix them with milk to prepare a paste. Apply the same and let it dry. Wash off to get fresh, glowing skin.
This nut is very effective to get back skin glow as almonds have nourishing and anti-aging properties.
Sugar scrub:
Required-
½ cup of brown sugar
1 tablespoon of honey
2 tablespoons of olive oil
Add honey, olive oil and brown sugar into the mixture. Then scrub your face with the blend in a circular motion to induce exfoliation. Keep it for 4-5 minutes and rinse with water. Use it twice a week.
This scrub helps to eliminate dead skin cells and make your face look brighter since brown sugar has exfoliation as well as anti-bacterial properties. While honey and olive oil have nourishing properties to remove dullness of skin.
Honey skin pack:
Required-
1 lemon
1 tablespoon of honey
To make the paste, squeeze the lemon and add tablespoon honey to this and blend it well. After applying pack for 15-20 minutes, rinse your face with water. Honey contains fructose, glucose, and alpha-hydroxy acids that decrease pigmentation and make your skin supple. Lemon contains vitamin C that helps to nourish the skin.
Related post- Treat Your Skin with Honey
Walnut scrub:
Required-
1 cup of yogurt
5-6 walnut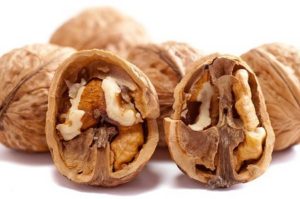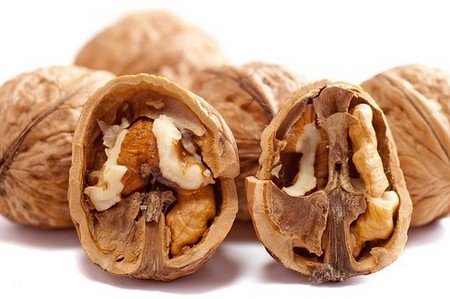 Grind the walnut in a grinder and blend the same with yogurt. After mixing well, apply the scrub to your neck and face and leave for 15-20 minutes. Now, wash with water. Interestingly, walnut brightens dull skin and reduces pigmentation to get rid of dull skin. On the other hand, yogurt contains L-cysteine that brightens pale skin.
Masoor dal face pack:
Required-
½ cup of masoor dal (brown lentils)
1 tablespoon Rosewater
half tablespoon Glycerine
2-3 Almonds
First, soak the masoor dal overnight and then make a paste. Add rosewater, glycerine, almond. Apply the pack for 15 minutes and rinse with cold water. Masoor dal contains elements that make your skin supple. Also, rosewater, glycerine and almond help to make the skin soft and brighter.
Cucumber mask:
Required-
1 cucumber
1 tablespoon of aloe vera gel
After blending an evenly cut cucumber, add aloe vera gel and mix it well until it becomes a fine blend. Apply the mask and leave for 10-12 minutes and rinse with water. Use the mask once a week. Cucumber contains vitamin C and other bioactive compounds prevent pigmentation and dullness of skin. While aloe vera brightens dull skin too.
Related Post-