As the age of a woman increases, she starts to change the amount of makeup she would wear. She would either start to wear more makeup to cover her signs of aging or she would wear less, thinking that the makeup would fill in her wrinkles and make them look old. Actually, if you follow some tips and apply your makeup with some extent of technique and planning, you can easily look younger, without altering the amount of makeup that you are habitual to wear.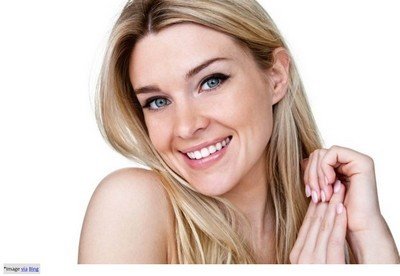 Some of the makeup tricks to look younger are:
The first tip is to maintain the good condition of your skin. Though this point might not seem to you as related to makeup but if you maintain your skin as smooth and supple, you can apply your makeup in a better way and the end result would also be better. This way even the foundation that you apply would also not settle in your wrinkles and eventually, you are bound to look younger. Also, you should also use a cleanser of good quality only and apply it to your skin two times a day.


Simply Cleaning Oil 33ml
The only thing is that once you start aging, you should decrease the use of the cleanser. If you really want to look young then you should change your skin regimen over the years because as the years pass by, the skin undergoes changes in texture and other related aspects so your way of taking care of it should also change.
Another tip that you should keep in mind is that your usage of wrinkle cream should be very regular and also you should always use good quality cream. This way with the use of good cream on a regular basis, your skin will definitely get a lot of benefits.
Apart from all this, you should also keep a few things in mind so that you look younger such as:
 1.  When you are carrying on the application of foundation to your face, do not forget to moisten your fingertips and blend the foundation well on your jawline. This way you can very effectively hide fine lines.
2. If the color tone of your skin is dark, usage of pigmented colors is suggested for you and you should also use creamy compositions instead of powder colors.
3. The bases for your makeup, such as concealers and foundations should be chosen by you as per the type of your skin. Based on the kind of skin you have you should judge whether you need an oil-based one or water-based one and also take into consideration the type of coverage required.
4. Applying makeup to look younger means you need to have subtle makeup and so you should use all the beauty products that you use in very less quantity.
5. Always set the makeup that you have applied with a layer of powder.
6. In terms of lip color, always use a shade bit deeper than your natural color, and on eyes use of neutral shade is suggested.
7. Always apply makeup according to the occasion and the time of the day.
Above mentioned makeup tricks to look younger will help you to look younger
Related Post: