There is a point in life that every woman witnesses at some stage of her life. This is the juncture that no matter how beautiful she is, she decides to put on a great deal of makeup to look like one of her favorite celebrities. Here are two things you need to focus on, firstly, makeup enhances and complements your beauty, and it does not change your face. The second aspect here us that makeup is never about quantity but is actually all about the right technique. The same applies when you have to apply makeup to your heavy-lidded eye shape. That is why for the perfect eye makeup, you need to keep the shape of your eye in mind.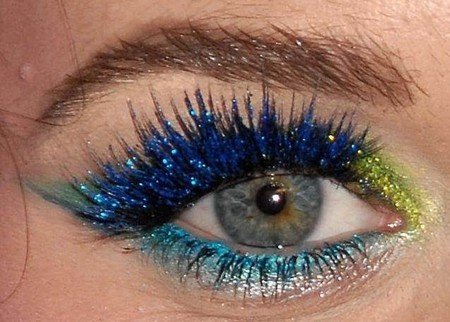 If your eyelids are heavy, giving an expression of weighed down to your eyes; you have a heavy-lidded eye shape. Here you need to be careful with your makeup because you don't want your eyes to appear even more weighed due to the makeup. Here are a few best makeup tips for heavy-lidded eye shape to apply for the perfect makeup to your eyes:
Step 1:
Step 2:
Step 3:
The choice of eyeliner is very crucial here because the choice of the right color, which suits the color of your own eyes can really make your eyes look spectacular. If you have green eyes, gold, bronze, or caramel is going to work the best for you. Suiting shade of eyeliner for brown eyes are copper and deep brown. While applying, you need to extend the eyeliner past your eye and you need to sweep it past the eyelid in upward strokes.
Step 4:
Step 5:
Once you have highlighted your brow bone, you just need to take a shadow brush and a little darker shade of shadow to brush it all over your socket. This will blend in your complete makeup for a perfect finish.
Step 6:
Above mentioned makeup tips for heavy-lidded eye shape will help you look at your eyes and face more attractive.
Related post: