Blow-drying your hair gives them a shiny, soft, and bouncy look and makes you feel confident about yourself. Salon-style blow-drying is definitely unbeatable but you can blow dry your hair on your own if you have some extra time. Learn how to blow dry your hair perfectly.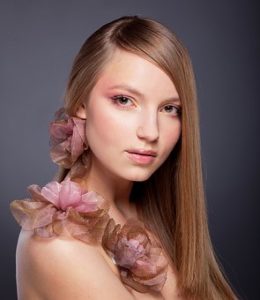 Method to blow dry your hair
1. Shampoo your hair:
Thoroughly wash your hair with your regular shampoo and ensure that all the residue of shampoo is washed off. Shampoo remains can irritate your scalp during and post blow-drying and it can lead to hair damage.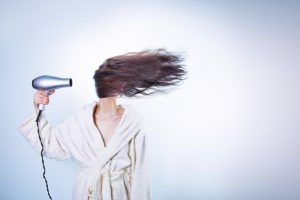 2. Apply moisturizing shampoo:
Blow-drying dries your hair completely and absorbs all the natural oil from your scalp. This can severely damage your hair. In order to protect from such damage, it is necessary to apply a moisturizing shampoo prior to blow-drying.
3. Pat dry your hair:
If your hair is too wet, blow-drying will consume a lot of time. Hence you need to towel dry your hair properly. All you need to do is roll your hair in a towel and leave for ten minutes. The towel will soak all the moisture and your hair is ready for blow-drying!
4. Applying a protective coating:
The external environmental factors like too much heat or moisture can affect your hair to a great extent. Hence, to maintain your blow-dry hair for a long time apply good/branded styling lotion, spray, gel, etc., prior to the session.
5. Prepare your hair for blow-drying:
With the help of your fingers or hairbrush divide your hair into sections, as it eases the process of hair drying. You can use small clips to hold your hair sections and move from one section to another.
6. Start blow-drying:
Place the blow dryer at least 6 inches away from your hair. Ensure that no excess heat is passed to the tresses. Always blow-dry your hair in a downward position as doing it in an upward position may damage your hair. Do not blow-dry in the same position for too long. Keep moving the dryer and repeat the steps for both the sections of your hair.
7. Shaping your hair:
Once your hair is completely dry, with the help of a paddle brush comb your hair and shape it as per your choice. Give a final touch to your hair by spraying a shine spray or hair serum from the mid-line of your hair to the bottom. 
Precautions before you blow-dry
1. The wetness of hair:
Before blow-drying, see to it that your hair is proper towel-dried and no water is dripping from it. Excessive water will cause more hair stretching, hair breakage, and take too long for drying. In addition, it will not absorb any leave-in conditioners or hair protectors easily.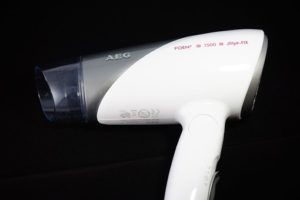 2. Check the quality of the blow dryer, brushes, and hair products:
Even if you follow all the steps correctly, it will all go in vain if you do not have the right products. Make sure your hair dryer is in good condition. Your hairbrushes are not worn out and the styling products you use are safe and suitable for your hair type.
3. Adding a protective layer:
Always apply a moisturizing cream/gel or mousse to your hair to protect from excess heat/dryness and other environmental factors.
Related topics-
Benefits of Avocados for Hair and Skin
Makeup tricks and techniques for the rainy season
Protection and Skincare in Rainy Season
Prevent Skin Issues in Rainy Season
10 Healthy Diet Tips for Rainy season