How to choose the right face serum for dry skin
When it comes to face care regime the majority of women think that face wash, face scrub, sunscreen, and moisturizer are all they need! However, there is one vital product, which is often looked and that is face serum. In order to talk about the benefits of face serums, they have more percentage of active ingredients than face creams which works wonders for your face.
Benefits of face serums
Reduces the appearance of fine lines and wrinkles:
Quite a few face serums have an ingredient known as retinol in it, which helps to reduce the visibility of fine lines and wrinkles on your face.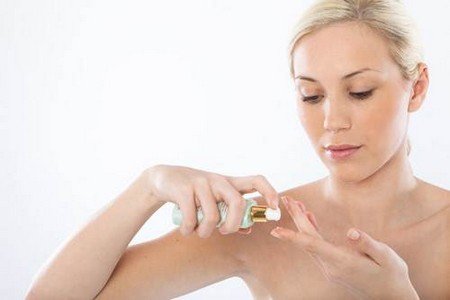 Guards your skin from damages and premature aging:
Serums contain various skin-protecting ingredients such as astaxanthin, vitamin C, Vitamin E, resveratrol, green tea, ferulic acid, etc…These ingredients not only help to avoid early skin aging but also guard against pollution and damage of oxidative UV light.
Gives you a clear face:
With regular use of face serum, you will notice that there is a reduction in acne, dark spots, pimples, and other marks on your face. Thus, the collagens in face serums gradually gift you a clear no-mark face.
Reduces open pores:
The components in face serum help to protect your skin from free radicals, reduce the size of open pores; thus leading to a reduction in whiteheads and blackheads.
Brightens under-eye area:
Another benefit of face serum is that it helps to lighten dark circles and corrects tone differences in the under-eye area.

Simply Eye Serum 11ml
Soothing effect:
Face serums are lighter as compared to face creams and other products hence your skin absorbs it faster. Due to this light preparation formula, it does not give a greasy or heavy feel and works wonders for sensitive, oily, and acne-prone skin.
How to choose a face serum?
Just like other beauty products, the market is flooded with a variety of face serums; given below are some factors you should take into consideration while selecting a face serum for yourself.
The brand and ingredient list: Amongst hundreds of brands competing in the market, make sure you go for a reputed brand. In addition, see to its ingredients list is disclosed on the pack; please note the higher the ingredient list the better the serum.
Identify your skin problem: just like any other skincare products, there are different serums for different problems. Hence, it is necessary to identify what your skin needs the most and buy accordingly. For example, if your problem is acne and dark spots then buy a serum that claims to fight acne and not the anti-aging serum!
Your skin type: another factor to be considered during choosing a serum is your skin type. If you have, dry skin goes for serums that have ingredients such as vitamin C and hyaluronic acid. Similarly, if your skin is acne-prone or oily go for serums that have rosehip seed oil, salicylic acid, and retinol.
How to apply face serums?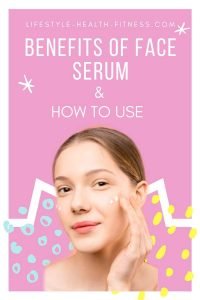 Things to do before applying face serum
Clean your face and pat dry
Read the instructions on the pack before applying(it may have some special instructions to apply)
The amount of serum you need to apply may vary on your skin problem and the type of product. However, in general, two pearl drops of serum are enough for one time use as serums are highly concentrated.
 Application process
 Application with fingertips:
Take two pumps of serum on your fingertips and lightly apply it all over your face and neck; tap your face lightly with your fingertips. Now wait for 5 minutes and let your skin absorb the serum thoroughly. Later you can use a moisturizer to seal the serum and its nutrients deep inside your skin.
Application with palm:
Take 2-3 drops or a peanut-sized quantity of serum on your palm. Now gently rub your palms together in order to activate the serum. Press your palms gently on your skin and cover your entire face and neck with the serum by patting the serum upwards and outwards with your palm. The further steps are just to be continued like the fingertip application mentioned in point one.
Frequency of application
Skin hydrating serums can be used twice a day to keep your skin moisturized and hydrated all day long.
Apply anti-aging serums at night as the ingredients synchronize with the circadian rhythm of your body and aid deep skin repair.
Apply serums with high anti-oxidants or anti-pigmentations in the morning as they protect your skin from harmful UV lights, free radicals, and various environmental pollutants.
 Bonus tips
In order to make the most from your face serums always apply it after using a cleanser on your skin.
In case you feel, the ingredients in your serum are dry or irritating try to apply it over another product such as a toner.
Hence, to get the best benefits of face serums follow the above-mentioned steps. Remember over-application of face serum is not the solution to instantly get rid of your skin problems. Face serums work well provided you choose the right product by identifying the problems and needs of your skin.
Related Post:
Six Unexpected Things to Improve Your Skin
Ref: https://www.femina.in/beauty/skin/face-serum-benefits-how-to-choose-and-apply-74879.html
https://www.healthline.com/health/benefits-of-face-serum#bottom-line
https://www.instyle.com/beauty/skin/how-use-choose-facial-serums-skin-type