Valentine's day is drawing close and confusions also must be upon rising hanging on the fringes of tension. What's the best valentine's day gifts for her that you should give to your wife or girlfriend? Also to your near and dears, who mean a lot in your life like mother and sister. Therefore, here are a few great Valentine's day gift ideas to boost up your decision making for the V-day.
Options for Valentine's Day gifts for her:
Shining Bracelets for her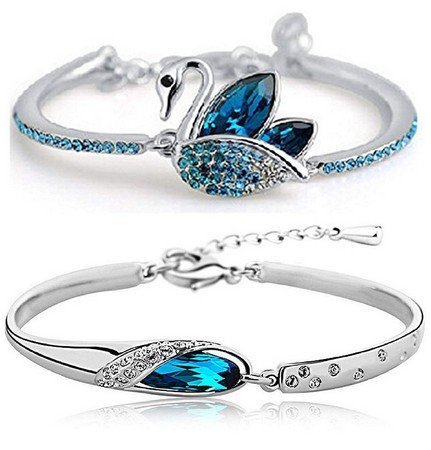 Show your love for her with Shining Diva White Gold plated crystal Bracelets that will adorn her soft hands. The piece is highly luxurious, durable yet very affordable. So, you won't burn a hole in your pocket with this awesome gift!
Mesmerizing Aloe Vera Skin Gel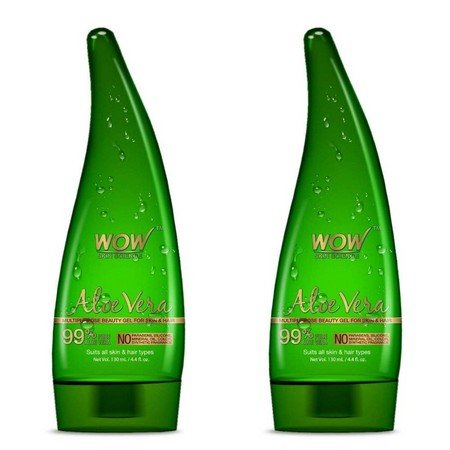 WOW Aloe Vera Multipurpose Beauty Gel for Skin and Hair,130ml
Does your valentine love everything organic? Then, Aloe vera is the right choice, baby! Aloe Vera is a popular skin friend with benefits that every woman would love to give to her skin and hair too. That is quite the reason why we mention the Aloe Vera Gel that will make a great organic gift. Impressed much?
You may also like to see:
Make up Tips for Valentine Day
Five hairdos for the valentine day
Interesting Valentine's Day Gifts for Him
Perfume
To enhance this list of perfect gifting ideas in the classiest way possible, we suggest you a classy gift to present to your lady. Zillions of awesome fragrances are available that may confuse you even further. Hence we suggest you stick to the popular brands that rarely fail to impress. Chloe Love Story and Tory Burch Perfume Spray are examples to help your confusions a tad.
Select valentine gifts for her 
Makeup with a makeup kit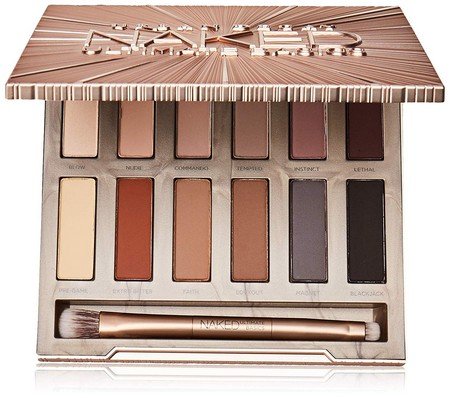 Urban Decay Naked Ultimate Basics Eyeshadow Palette
The all-new Urban Decay Naked on the run palette is the perfect gift for your make-up lover lady. Fitting in one small gift box, it contains 12 neutral eye shadows with a double-sided brush. Moreover, suitable for all skin types, the eye shadows have high blendability with long-lasting endurance.
Personalized Gift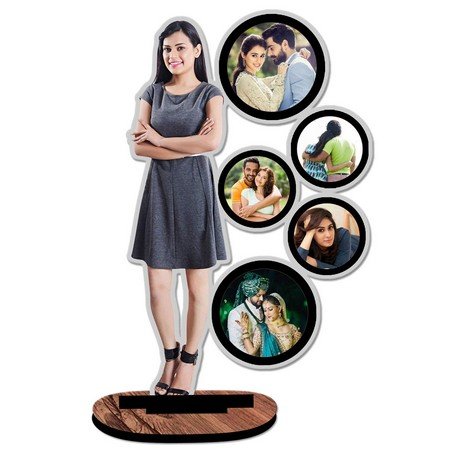 Unique Stuff Personalized Gift Wooden Cutout Photo Frame
What can be better than a personalized present that shows her that she is the one in your life? Present to her a piece of jewelry or a handbag/clutch with her name engraved on it and get romantic, a small message engraved as well. This will surely make her fall in love with you one more time. Alternatively, gift something that showcases her picture accompanies with a nice message.
Hairstyler

Panasonic EH-KA22-V62B Hair Styler with 2 Attachments
Valentine's day gifts for her can be practical that help her in day-to-day life. Are you tired of your lady spend your big bucks in the salon to get her hair done for a party? So, gift her a multipurpose hair styler like a hair curler-cum-straightener. Interestingly, a nice mix of technology and beauty tool is just the right thing for your woman.
Happy gifting!
Related post:
Make up Tips for Valentine Day
Five Hairdos for the Valentine Day