Covid-19 has changed a lot of things. From social distancing to wearing masks, staying indoors, the entire world transformed in many ways. The celebration of festivals is no different. With office meetings and casual chats, ways of communication changed too. This is time we celebrate festivals virtually to avoid spreading viruses and keep memories alive.
Here are 5 Cool Ways to Celebrate Festivals Virtually
Celebrate Ganesh Chaturthi Together
You can prepare Modakas and spend a few minutes in front of your computer to perform a virtual puja on Ganesh Chaturthi. Interestingly, this puja is possible with relatives at your home with many websites offering this interactive facility. They will allow you to perform the puja by letting you place the puja items as necessary. The aarti will start online. Google meet apps can be used to bring families together and perform pooja together.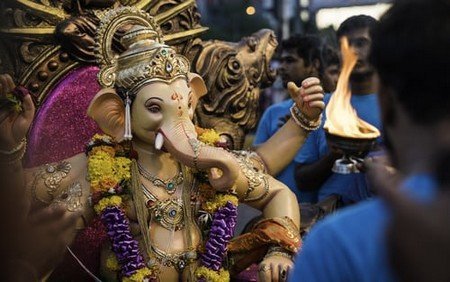 Celebrate Onam Virtually
Onam is just around the corner and celebrations will soon start. However, the virtual celebration of Onam can be as much fun as the traditional celebration. The Onam Sadhya (grand feast) can be a part of the virtual meetings including the making of flower kolam (Rangoli) which can be done online or competition can also be held for the same.
Festive Watch Party
This time on Dussehra, Diwali, Christmas, or New Year, host a watch party with your friends and make the occasion memorable for a lifetime. All you need to do is install Party Extension of Netflix in Chrome. Now you can watch a movie together with your friends and loved ones. The best part is the movie can be paused and resumed for all. The synchronized playback feature does it all. It makes taking breaks so simple. A chat room is also available for a live discussion. Netflix and chilling together is a great way to celebrate festivals virtually.
You may also like:
GET DARKER MEHNDI IN EASY WAYS
Light Up a Virtual Diwali
Diwali is almost here. The festival of lights is a source of joy for businesses, employees, and households across India. From bonuses to parties, gifts, lighting up the environment, wearing new clothes, and distributing sweets, Diwali is a much-awaited festival all over India every year. Nevertheless, this time families can buy new clothes through online stores and plan an online pooja ceremony. Moreover, planning a party on a video call with songs, exchanging a walk-through of decorated home, chat and fun will make your Diwali memorable.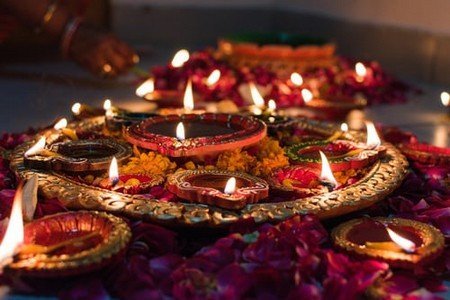 Adding a Dash of Colors Virtually
Holi is one of the most beautiful and colorful festivals of India. This festival of colors is widely celebrated each year across the country, especially the northern part of India. With COVID-19 and social distancing being the norm, Holi celebrations out in real with friends may not be possible. However, the best thing to do is throw a Holi party at your workplace or home virtually. This will help you foster a strong healthy relationship with your employees and family. There are many ways to do this. For the effect of colors, try conducting an art competition. This will encourage creativity and foster competitiveness. Coloring walls, graffiti, and other activities including a small party by sending pizzas/sweets to employees will be a great way to ensure a happy celebration.
Therefore, nothing can stop us to enjoy festivals, so let us celebrate festivals virtually if not physically together. Have great festive moments!
Related Post:
TIPS FOR DIABETIC PERSONS DURING FESTIVAL TIME
References-
https://yourstory.com/smbstory/raksha-bandhan-2020-covid-19-pandemic-festival-season-online