Finding a gift for someone you admire can be confusing and arduous when you do not know their preferences, style, and taste. When you find it intimidating to pick a perfect gift, the best bet is to go for something gender-neutral. Hence, buy something that works great for literally anyone and is universally loved by all. Here is a quick list to find a perfect Gender-Neutral Christmas Gift for your loved ones!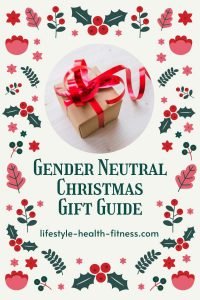 Gender Neutral Christmas Gift Guide That You Always Wanted
Cozy Woolen Accessories


Set: Print Gloves + Beanie + Scarf
from: YesStyle.com
A warm well-crafted beanie, a pair of cozy mittens, or a woven muffler with beautiful motifs is all you need to add a little more warmth to the Christmas cheers! Select different styles from solids or stripes to cartoon emblems and tie-dyes.
Scented Candles


Glass Teapot / Cup / Candles / Tea Jar / Saucer
from: YesStyle.com
Enhance the spirit of Christmas with a soothing aroma of an assorted set of scented candles. You can find many remarkable brands that offer aesthetically pleasing, sweet-smelling candles. Also, they provide refreshing scents beyond the gender binary, making them a perfect Gender-Neutral Christmas Gift.
Homemade Christmas Ornaments
Put on your creative caps, get crafty, and create some impressive DIY ornaments to decorate the Christmas tree. You can find various tutorials online to make gorgeous handmade Christmas ornaments. Your buddies are going to love them, and being handmade makes them extra special for Christmas.
Related Post- Eco-friendly Gifts for Festive Season This Year
New Year Planner
Right after Christmas, we prepare for New Year's Eve, and we all love to plan for the upcoming year. So, what can be a better gift than a new year planner where your peers can write down their resolutions, goals, and game plan for the year.
Unique Office Accessories


OFFICE MANAGER Scheduler (M)
A beautiful coffee mug, adorable stationery, or cute pen stand is a fail-safe Gender-Neutral Christmas Gift that everyone will love to have. Cheer up your buddies with some unique office accessories and let them experience the joy all year long.
Wireless Earplugs
Christmas cheers are incomplete without some cheerful music. Gift a set of wireless earplugs to your loved ones so that they can enjoy a pick-me-up number anytime while exercising, running errands, cleaning, or commuting.
Moreover, you can find a variety of long-lasting, powerful, sweat-proof, water-resistant, and comfortable wireless earphones with audio balancing, extended-range Bluetooth, and external noise-filtering features.
Track Jackets


Two-Tone Track Jacket
from: YesStyle.com
Lately, fitness and grooming have been on everybody's mind. So, everyone will appreciate receiving a well-designed track jacket for evening workouts or morning jogs. It is a top-selling Gender-Neutral Christmas Gift that never goes out of fashion. In addition, verily athleisure and oversized clothing is in-trend these days, so you do not have to worry about the size either.
Carryall Weekend Bags


Travel Foldable Carryall Bag
We all admire having a nice, sleek, sturdy, and elegant travel bag that can carry all our belongings, knick-knacks, and travel accessories. You can find a variety of travel bags with separate sleeves to keep laptops, phones, cameras, and other accessories.
Therefore, pick your choice from bags with a detachable key leash or long crossbody straps to ones with comfy luggage handles and separate shoe bags. Surprisingly, these built-to-last souvenirs will make the weekend getaways even more special for your loved ones.
Wireless Battery Phone case
When we spend too much time on our devices, it is likely that we need a long-lasting battery or a recharge option on the go. Wireless battery phone cases can provide enough battery backup to play music and videos, browse the web, and enjoy uninterrupted talk time.


3-in-1 Magnetic Wireless Charger Stand – $34.50Conveniently charge your smart devices with this 3-in-1 Magnetic Wireless Charger Stand, so you no longer have to deal with tangled cords and the hassle of finding plugs. This wireless charging station can safely charge up to three devices at once, and it s built with protective features like temperature control and overcurrent protection. It s compatible with various smart and Bluetooth-enabled devices. Color: Black, Materials: ABS, Size: One Size: 17.5cm x 9cm x 11.6cm, Care: N/A
Surprisingly, these cases can recharge wirelessly or via a USB port. These are smart, portable, and provide impact protection against sudden drops and bumps. Who can resist having such an incredible gift on Christmas?
Related Post-
7 Healthy Christmas Menu ideas to Enjoy with Family