During monsoons, people with oily scalps tend to suffer the most as during this season, the humidity makes the scalp sweat which is the prime reason for the hair to look limp. Many people go for expensive shampoos and conditioners to get rid of such hair issues and end up spending a lot of money. However, you do not need to spend a fortune to control your limp hair. Here are some tips and home remedies for limp hair to help you get the best hair, even during monsoon.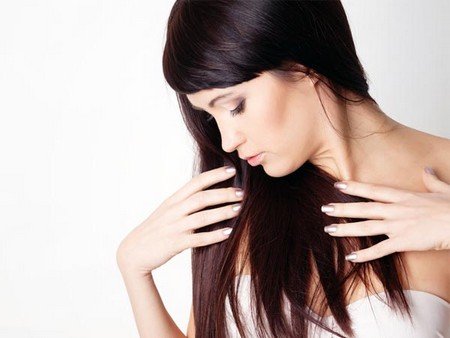 Precautions for Limp Hair Treatment during monsoon
Avoid the use of chemical-based hair gels and practice of straightening of hair and artificial perming as these things may do permanent damage to your hair.
Always wash your hair with water whenever your hair gets wet in rainwater.
Apply light hair serum to detangle and keep the frizz away.
Keep a scarf with you to protect your hair from the unruly winds.
Go for a hot oil massage once every week.
Apply homemade pack once a week to keep the hair moisture locked.
Home Remedies for Limp Hair Treatment during Monsoon
Home remedies utilize the goodness of natural ingredients and are free from harmful chemicals. Therefore, you will experience from limp to lovely locks after using the following home remedies for limp hair.
Hibiscus Paste to Control Limp Hair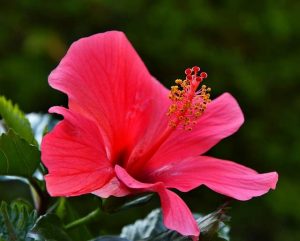 Soapnut contributes a lot to your hair and keeps them healthy. It is especially effective during the monsoon season and has got special thickening properties. Soapnut will help you maintain the volume and shine of your hair. You can easily make the hibiscus paste at home by mixing a little of hibiscus with 'Reetha' (Soapnut). Apply this paste to the hair and keep on for 10 minutes before washing off with water and shampoo later.
Mask of egg paste 
Eggs are well known for their hair care properties and many hair experts recommend the use of an egg paste. The egg mask helps in the reduction of split ends, strengthens the follicles of hair. It also has properties to thicken your hair. For preparing an egg paste, you need to get some egg whites and mix them with 1 tsp of honey and olive oil to get a fine paste. Apply it over your head and wash it with cold water and shampoo afterward.
  Related post- Effective Homemade Shampoo for Hair Loss
Aloe Vera
Aloe Vera is one of the most important solution providers for almost all skin and hair related problems. Moreover, it is the god of all ingredients, and its use for hair growth is well known.
Mix a cup of aloe vera with 2 spoons of apple cider vinegar and 1 spoon of honey. Apply the same on the scalp and hair for 20 minutes and rinse as usual. Regular use of Aloe Vera ensures that your hair retains its luster and also promotes the growth of hair.
Banana hair pack
Rains can make hair dull and greasy that causes hair falls in monsoon. Banana pack provides essential hair care in monsoon. To begin with, mash a banana, add ¼ tablespoon of olive oil, and 2 tablespoons of honey to it. Apply this mask onto the scalp and hair strands. Let it sit for an hour thereafter wash it with lukewarm water.
Potato Juice
The moist and humid weather is the main cause of hair fall in monsoon. Keeping your mane dry is one of the simplest monsoon hair care tips. Potatoes are rich in vitamins A, B, and C and provide the required nutrient to brittle hair. Apply some potato juice onto the scalp and leave it on for 15 minutes. Wash it with a mild shampoo thereafter.
This remedy is to be applied at least a couple of times a week to get the best results.
 Reetha hair mask
Damp, oily, and frizzy hair are the most common problems during monsoon. Homemade masks can help prevent hair fall in monsoon and cleanse your hair ideally. Soak a cup of 'Reetha' overnight and mix the soaked Reetha with hibiscus leaves and grind it into a paste. Apply the paste and let it sit for 30 mins. Wash it off with regular water.
Fenugreek seeds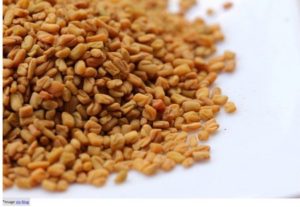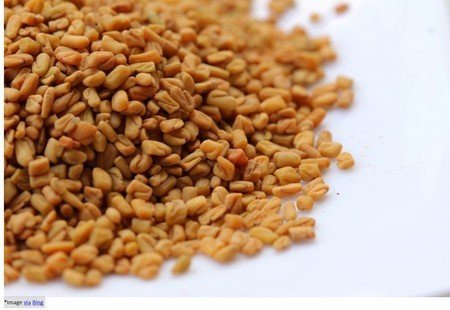 Constant drenching and humidity make the scalp sweat more which causes more hair to fall in monsoon. Methi seeds can help revive the damaged follicles and makes the hair strong. Soak a cup of methi seeds overnight. Grind into a fine paste next morning. Apply the paste onto the scalp and leave it on for 45 minutes before washing.
 Yogurt for Limp Hair Treatment during Monsoon
Your hair is more prone to damage during the rainy season. Therefore, it is vital to take the utmost hair care in monsoon. Yogurt or sour cream can cleanse, nourish, and add bounce to your dull, lifeless hair. Take some yogurt and apply it to your scalp and hair. Leave it on for 30 minutes and rinse afterward.
 Use the above-mentioned remedies to ensure that your hair remains shiny and bouncy during the monsoon season.
Related Post:
Treat Hair problems with Curd Home Remedies