Aspiring to look gorgeous and stunning on your wedding day is a typical dream of a bride. To achieve the best permanent makeup for brides, you need to search a wide array of services and professionals such as Hair Stylist, Makeup Artist, Nail Specialist, etc. Let us be honest that it is your big day and you want to look perfect on it.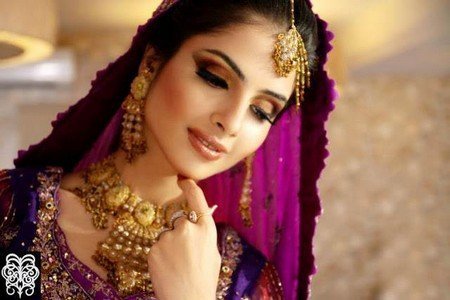 However, now things have changed because of permanent makeup techniques that hide your flaws and leave only perfect features.
Knowing About Permanent Makeup For Brides
A revolutionary method indeed, permanent makeup is a proven and absolutely safe technique to remove your imperfections and display the perfect look at all times. The effect of such technique lasts from 10-15 years and therefore, you can be assured of lasting beautiful results with one treatment.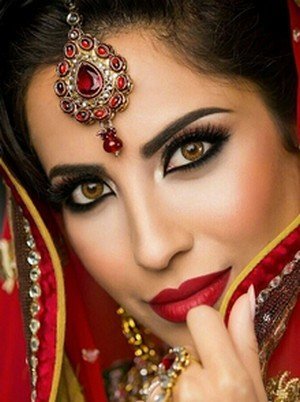 Image from Pinterest
Mainly actors, models, or other celebrities use it as a technique in the entertainment business. This is done to save lengthy hours of sitting in a makeup chair and money. However, more and more brides are indulging themselves so that they can save time for other things on their wedding day.
Here, few easy, popular, and effortless treatments in the form of permanent makeup to make you look beautiful as ever for your marriage.
Captivating Eyes
The first thing that makes your makeup complete is your beautiful eyes. Dense eyes are the soul of an appealing look for your wedding day. Putting eyeliner and kajal on the day of your wedding can be quite troublesome when you are running short of time, especially if you wear spectacles or contact lenses. With permanent liner and kohl, you can easily show off your attractive eyes all the time on the D-day and afterward as well.

Cellex-C Advanced-C Eye Toning Gel .5 oz
Curvaceous and Luscious Lips
This is a renowned treatment amongst to-be-brides these days, wherein you get to flaunt your pink and rosy lips every day, without any hassle. You may go for a natural look or a dramatic effect on a permanent basis. In addition, you can get the right curvature for the lips with permanent outlining. Consult experts only to get the perfect pout for yourself. Therefore, there is no worry of keeping lipstick handy all the time in your purse, when you step out of your house.

GlyMed Plus Cell Science Lip Science
Perfect Eye Brows
Sharp and aptly shaped eyebrows make heads turn. The perfect brows of a bride add an oomph factor to her face. With permanent make-up, you get those noticeable brows concealing the flaws and cuts in the original shape. Therefore, let yourself face the camera with confidence on your wedding day.

Brow Pencil – Natural Taupe
From Blemishes to Flawlessness
Concealing unwanted blemishes is now very much possible with the help of permanent makeup. Moreover, If you choose a good expert for getting perfect skin, then chances are high of looking beautiful on your wedding day. Permanent makeup promises you a flawless complexion.
Beauty spot to die for
The right beauty spot on the face can be a head-turner. Now you can get one with permanent makeup and seek the attention of your would-be effortlessly not only on your wedding day but also for years to come!
With permanent makeup for brides, would-be brides can save plenty of time and effort on looking best at your wedding. In fact, you can appear at your best at all times with the right techniques of permanent makeup for brides.
Related Post: