Being a woman, you need to look your best all the time. Skin tints, body and face highlights, and face concealers are the most famous sought in the makeup. However, the rainy season takes everything down your face, as the normal makeup tips for the rainy season and makeup techniques are not very helpful during the monsoon.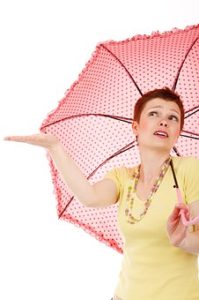 Here are some makeup tips for the rainy season to help your face look flawless:
CTM:
CTM or cleansing, toning, and the moisturizing process are all the more important during rains. Therefore, always follow the process before you start your makeup.
Primer
Primer is necessary to use during monsoon as it helps in absorbing excess moisture from the skin leaving it intact for further makeup. Rainy days tend to increase stickiness and oil in the skin. Therefore, the application of a primer will help in preventing makeup from smudging.

Powder Makeup
Powder makeup is a lifesaver during monsoon. Powder blush is great when you are going out during rainy days, as it will not smudge. Powder-based makeup products absorb excess moisture and oil from your skin and thus making it more water-resistant. You can also opt for mineral powder specially made for use in the rainy season. However, if you are applying liquid or cream blush, you need to make sure that you swipe face powder on your cheeks.
Concealer is Necessary
Monsoon demands for minimum makeup as there are higher chances of smudging during the fall. Concealer is necessary if you see that there are blemishes that are spoiling your whole look. You can dab on some concealer on such spots and settle it down with your middle finger for a finer look. However, you need to make sure that the concealer matches your skin color aptly.
Waterproof Eye Makeup
When it comes to eye makeup, it is obvious that you need to use waterproof eyeliner and mascara to keep your whole eye makeup marvelous. After all, you do not want to end up with mascara tracks running down your face while it rains. Therefore, make sure that the products you are using are waterproof before stepping out in the rain.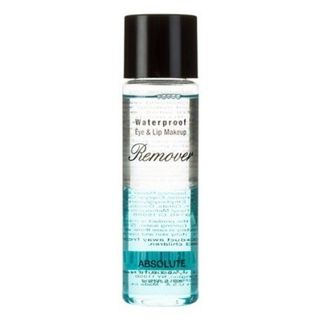 Absolute – Waterproof Eye & Lip Makeup Remover, 100ml 3.4oz / 100ml – $9.81
from: YesStyle.com
Before applying the waterproof eye makeup, you need to apply eyelid primer so that they do not look dull and hold your eye makeup for a longer time.
High-Quality Lipstick
A lot of you believe that lip-glosses are the best when it comes to applying something on lips during monsoon, but that is not so. You should use high-quality matte lipstick that glides on easily on your chapped lips and makes your lips look luscious. You can use lipstick in shades of blood-red or natural pink. However, you need to know that the liquid of the lip-gloss gets sticky when it meets humidity and smudges out of the lip area easily, so you need to avoid it.

Use a makeup spray
There are Many makeup setting sprays available in the market, which seal your makeup. Using a makeup sealing spray is one of the most important makeup tips and techniques for the rainy season, which you cannot effort to forget. It contains temperature control technology due to which your make up is not affected in any weather condition and lasts long.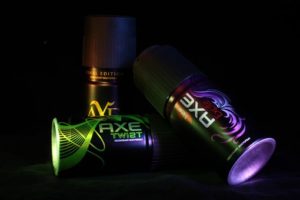 Use an antiperspirant
During the rainy season, you are prone to getting wet. Damp clothes release a bad odor and your body sweat adds on to it! To avoid this it is advisable to use antiperspirant, which contains the sweat reducing chemical called aluminum chloride.
Frizz-Free Hair
Hair is usually a disaster during monsoon as it constantly suffers the dry, wet, and damp routine. The rainy season calls for special hair and scalp care routine. To avoid the frizz and rough texture of hair you need to close the cuticles of your hair. The best way to do it is by using a hair gel or mousse on your entire hair so that the follicles stay smooth.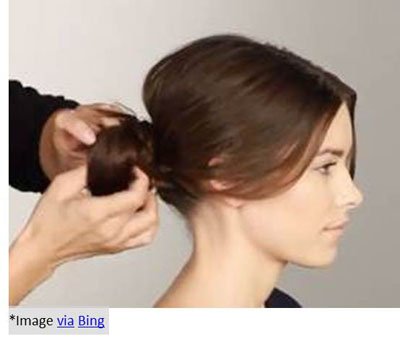 Follow some hair care regime:
Apart from makeup tips for the rainy season, you must also follow the below-mentioned hair care tips to avoid frizz and other hair problems:
Avoid leaving your hair open, try to tie it in a bun whenever possible.
Nourish your hair with an adequate amount of oil to stay away from frizz.
Wash your hair with shampoo, if you get drenched in rain.
Avoid using hair sprays.
Use homemade/natural conditioners to condition your hair in order to keep it away from getting dry, frizzy, and unmanageable.
You need to avoid blow-drying and straightening your hair and just leave it as it is.  Try out some cute hairstyles for monsoon season to look stylishly hot.
Word of caution:
Stay away from creamy and liquid makeup products such as foundation, eye shadow, etc. Always go for waterproof products during the rainy season.
So, try these makeup tips and techniques and shine like a star during rains.
Related Post: Makeup Tips for Workplace