The health benefits of green tea are apparently being acknowledged by most people, as its acceptance the world over is taking a cult proportion. However, it may not be known to many that Green tea is also good for the skin. Here is how you can enjoy the great benefits of green tea for your skin.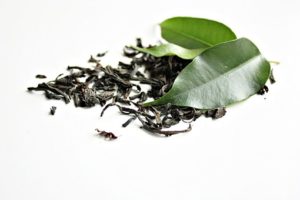 Green Tea for Exfoliating Skin
Green tea leaves are effective for skin exfoliation, as it helps to remove dead skin cells that make your skin look drab and listless. The exfoliation process not only removes dead skin but also initiates the production of new cells.
Use Green Tea Facial Scrub: This amazing facial scrub brings back the lost glowing charm by removing dead cells accumulating on the skin and also helps regenerate new cells. The dried green tea with its abrasive physical quality helps in removing the dead skin comprehensively and nourishes skin with its antioxidants and healthy nutrients.
Method to make it: To make facial scrub at home with green tea, you need-
1 tbsp. of dried green tea leaves
1 cup of raw sugar
Half a cup olive oil, and
2 tbsp. of honey.
Add all of these, blend them well, and store in a jar. Apply thoroughly on the face and massage the facial skin well. Rinse it off after 15 minutes.
Green tea for Anti-Aging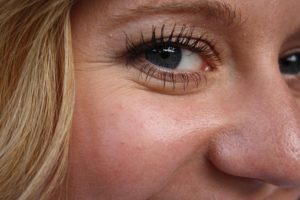 The antioxidants in green tea effectively fight early aging signs of aging. Premature-aging becomes visible with an onslaught of free radicals that harm healthy cells, leading to the unwarranted aging process. Free radicals are well-supported by uncalled for the lifestyle that includes smoking, drinking, an unhealthy choice of foods, and environmental pollution.
---
You may also like:
AMAZING HEALTH BENEFITS OF GREEN TEA
EASY WAYS TO USE GREEN TEA FOR HAIR PROBLEMS
---
Green Tea Anti-Aging Cream to revive lost charm: Antioxidants present in green tea eradicate free radicals, doing away with wrinkles and fine aging lines. Green tea contains a special antioxidant epigallocatechin gallate or EGCG. This is instrumental in getting shining charm back on the skin by warding off old wrinkled looks. Besides, green tea has vitamin B & E that slows down the aging process.
Method to make it: Here is the recipe-
4 Tbsp. green tea leaves
2 Tbsp. of pure pomegranate juice
1 spoonful of Aloe Vera gel, and
a spoon of cornstarch.
Mix them together and heat in the microwave for 60 seconds when cool shift the mixer to a container. Apply this cream every night before you sleep.

bliss The Youth As We Know It Anti-Aging Night Cream 1.7 oz
Green Tea for Oily Skin Treatment
Oily skin spoils the looks of your face, as the skin's pores get bigger and continuously secrete oil onto the skin surface. Excessive oil accumulates on the skin along with dirt and grime, inviting pimples, boils, and listless skin texture.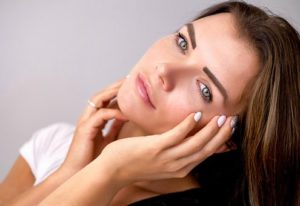 Green tea toner controls oil secretion: The biomolecules tannins, the natural astringents, combine with amino acids in the body. Tannins in green tea are perfect as a skin toner to offer a glowing, drier, moisturized, and un-oily skin. Tannins also reduce skin pores to control oil secretion. For faster results, drink green tea regularly, besides applying the green tea toner.
Method to make it: For Green Tea Toner, ingredients required-
1 tbsp. of green tea
2 tbsp. lemon juice
2 tbsp. honey.
1 tbsp. witch hazel,
4 drops tea tree oil,
Little baking soda.
Add all the ingredients. Blend and make a homogeneous mix, store in a jar, and keep in a cool place. Apply green tea toner with a cotton ball after washing the face and drying it.  Wash it off with water after 15 minutes.
Related  post:
Top 7 Natural Remedies to Get Rid Of Oily Skin
Checks Clogged Pores
Clogged skin pores lead to unhealthy skin, acne, and pimples that are hard to get rid of despite oral and external medications. Green tea is an effective treatment that helps in decreasing the size of pores and controls the eruption of acne and pimples.
Use green tea face wash:  The studies have found that if 2% green tea lotion is applied twice a day for two months, it controls the occurrences of acne and also improves skin marks caused by acne and pimples by 60%. It has been established now that Green tea has antibacterial and anti-inflammatory properties.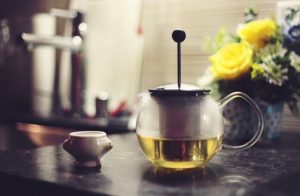 Method to make it:
Boil a half cup of water with Green Tea for 2-3 minutes.
When cool apply directly on your face,
Let it dry there and wash it off after 10 minutes,
Apply moisturizer after that.
This tea is the safest and best choice for the treatment of skin ailments. therefore, include green tea for the skin on a regular basis to get a glowing appearance.
Ref source:
https://www.cupandleaf.com/blog/green-tea-for-skin