Spices and herbs to cure common and seasonal diseases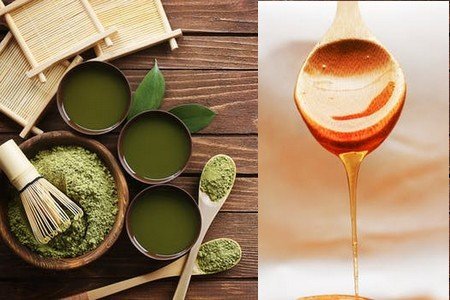 Mix a gram of Dalchini/cinnamon powder with a teaspoon of honey to cure a cold. Prepare a cup of tea to which you should add ginger, clove, bay leaf, and black pepper. This should be consumed twice a day. Reduce the intake as the cold disappears.
GINGER FOR COLDS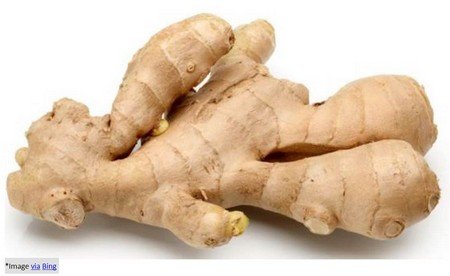 Ginger tea is very good to cure a cold. Preparation of tea: cut ginger into small pieces and boil it with water, boil it a few times and then add sugar to sweeten and milk to taste, and drink it hot.
DRY COUGHS
Add a gram of turmeric (Haldi) powder to a teaspoon of honey for curing dry cough. Also, chew a cardamom for a long time.
BLOCKED NOSE
For blocked nose or to relieve congestion, take a tablespoon of crushed carom seeds (ajwain) and tie it in a cloth and inhale it.
A SORE THROAT
Add a teaspoon of cumin seeds (jeera) and a few small pieces of dry ginger to a glass of boiling water. Simmer it for a few minutes, and then let it cool. Drink it twice daily. This will cure a cold as well.
A remedy for gastric problem and dehydration
Squeeze a lemon in one glass of water and drink empty stomach before eating or drinking anything in the morning. It will gradually reduce the gas from your stomach and within few days you will get rid of the gastric problem. Dehydration weakens the body and lemon juice is very good for preventing dehydration and it also gives surplus energy for the ailing body.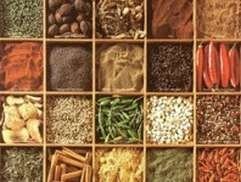 Cure diseases with spices and herbs available in your kitchen
AJWAIN/AJMO FOR ASTHMA
Boil ajwain in water and inhale the steam.
Asthma Symptom Relief, 2 oz, Dr. King's by King Bio
CURE FOR BACKACHE
Rub ginger paste on the backache to get relief.
GARLIC FOR HIGH BLOOD PRESSURE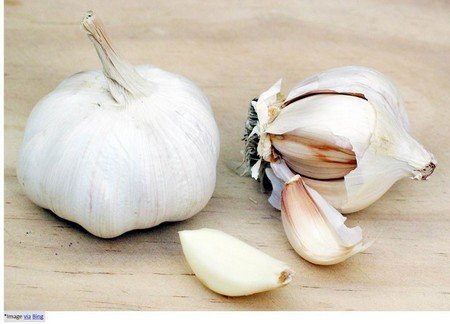 Have 1-2 pod garlic (Lasan) first thing in the morning with water to control high blood pressure.
HONEY AND GINGER FOR HIGH BLOOD PRESSURE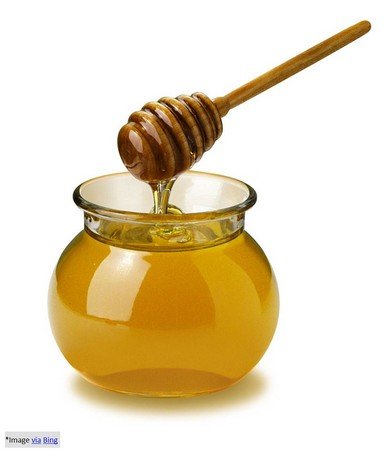 Mix 1 tablespoon honey and 1 tablespoon ginger juice, 1 tablespoon of crushed cumin seeds (jeera), and have it twice daily.
MIGRAINE
For the cure of migraine or acute cold in the head; boil a tablespoon of pepper powder, and a pinch of turmeric in a cup of milk, and have it daily for a few couples of days.
BITTER GOURD/KARELA IS GOOD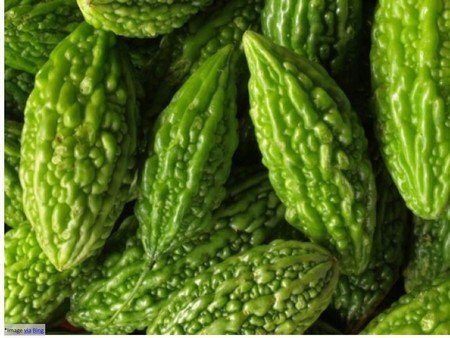 A tablespoon of amla juice mixed with a cup of fresh bitter gourd (karela) juice and taken daily for 2 months reduces blood sugar.
TURMERIC CURE FOR INJURIES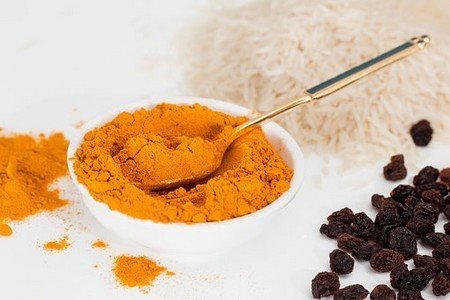 For any cut or wound, apply turmeric powder to the injured portion to stop the bleeding. It also works as an antiseptic. You can tie a bandage after applying Haldi/turmeric.
CRAMPS
You must do a self-massage using mustard oil every morning. Just take a little oil between your palms and rub it all over your body. Then take a shower. This is especially beneficial during winter. You could also mix a little mustard powder with water to make a paste and apply this on your palms and the soles of your feet.
HEADACHES
If you have a regular migraine problem, include five almonds along with hot milk in your daily diet. You could also have a gram of black pepper along with honey or milk, twice or thrice a day. Make an almond paste by rubbing wet almonds against a stone. This can be applied to the forehead.
Eat an apple with a little salt on an empty stomach every day and see its wonderful effects. OR When a headache is caused by cold winds, cinnamon works best in curing headaches. Make a paste of cinnamon by mixing in water and apply it all over your forehead.


Above mentioned home remedies with spices and herbs available in your kitchen may help you a lot in getting help in controlling many health issues.
Related Post:
(Remedies from spices and herbs given here are for information purpose only and in no way substitute the medical advice of qualified medical practitioner for treatment)