Facials make your skin toxin-free and glowing. The right type of facial with the right procedure has a long time good effect on the face. Once in a while, it is worth taking time out for this beauty process. Facials are of many kinds. Among them, organic facial is one that involves the usage of natural ingredients like fruits, herbs, vegetables, and other such natural items. The natural glow of the skin is lost due to city life, pollution, the aging process, and stress. And the purpose of facial as we know is to retain the beauty and glow of the skin. There are however various types of facials. We prefer to discuss this particular one that is an organic facial as it is free from any chemicals, preservatives, and toxins.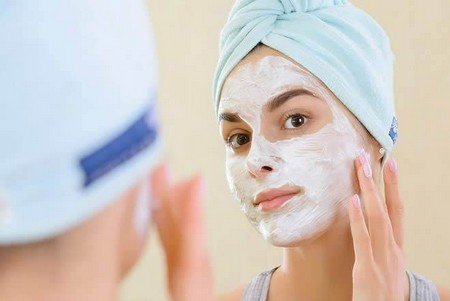 Organic Facial enhances cell regeneration process:
Basically an organic facial contains all the goodness of nature minus any side effects. And that makes it very suitable for extra sensitive skin. An hour-long facial treatment is aimed at enhancing the cell regeneration process, acne treatment, and thorough nourishment of the skin. Besides, this facial has anti-aging properties. It combats the signs of aging like wrinkles and fine lines. The complexion looks clearer and lighter after the organic facial. And the person feels calmer and stress-free. With so much to offer an organic facial is a right choice.
The highlight feature of this facial
The highlighting feature of this facial is that you can customize it as per the skin type and needs of the person. But the experience is the same that of tranquility, rejuvenation, and glow. The process begins with the cleansing of the skin with fruit extracts followed by the exfoliation process using papaya. That takes away all the impurities, dirt, excess oil, and dead skin layer. Essential oils and extracts used in organic facials work much better and faster in repairing skin with deep moisturizing and treating the skin cells than harsh chemicals used in other facials. To provide firmness and suppleness to the skin, an extra nourishing mask is applied and washed off after it dries. The process completes with the use of suitable face cream on the skin. There you are with a replenished, shining, and beautiful face after doing this facial.
So if you are thinking of a facial, then try organic facial and enjoy its benefits today. You can prepare recipes for cleansers, toner, facial scrubs, facial treatment, anti-aging face mask, and other organic face masks at home with the ingredients available at home or at the nearby market. Details of recipes are available on respective webpages.
An organic facial involves the usage of natural ingredients like fruits, herbs, vegetables, and other natural items to bring back the youthful look on the face.