The world has been battling with the outbreak of the deadly coronavirus. Although originated in Wuhan of China in December 2019, this fatal virus has become a nightmare for the whole world. Almost all the countries have been the victim of it. India is also one of them. Researches have been going on to find a remedy but yet no results come. So, the Indian Ayush ministry emphasizes the fundamental Ayurveda tips to boost immunity for CoronaVirus. Before knowing them, know about some symptoms associated with this virus.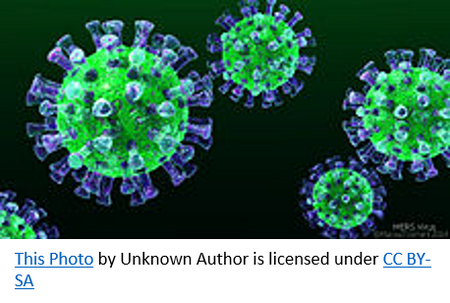 Symptoms of coronavirus
Initially, the symptoms are mild. They may vary from one person to another. The symptoms include:
Developing a cough that becomes severe over time
A low-grade fever that can slowly increase in temperature
Shortness of breath
Sneezing, runny nose
Exacerbated asthma
Ayurveda tips to boost immunity for Coronavirus from Ayush Ministry
 Ministry of AYUSH recommends several preventive tips based on Ayurvedic literature and scientific publications. The primary knowledge of Ayurveda comes from ideas of "Dinacharya" – daily regimes and "Ritucharya" – rule to continue a salubrious life. The below-mentioned are some precautionary tips to increase immunity.
General tips to boost immunity power
Include spices like Haldi (Turmeric), Dhania (Coriander), Lahsun(Garlic), and Jeera (Cumin) for cooking.
Practice Yogasana, meditation, and Pranayama for at least ½ an hour.
Intake of warm water is important throughout the day.
Immunity boosting Ayurvedic measures
Take Golden milk -half a teaspoon turmeric powder in 150 ml once or twice a day.
Drink Tulsi (basil), Kalimirch (Black pepper), Shunthi (Dry Ginger), Dalchini (Cinnamon) made herbal tea/decoction once or twice a day. You can add fresh lemon juice or jaggery for taste.
Eat Chyavanprash 10gm (1tsf) in the morning. Sugar-free Chyavanprash is for diabetic patients.
Natural Remedies to follow during sore throat/dry cough
Take clove (Lavang powder) blended with honey /natural sugar for 2-3 times if you have cough or throat irritation.
One can take steam inhalation with fresh mint leaves or ajwain (caraway seeds) for a day.
These precautions are helpful to treat normal fry cough, but consult a doctor if symptoms continue.
Simple Ayurvedic tips
Nasal application- Follow coconut oil/sesame oil or ghee in both nostrils in the morning and evening.
Oil application therapy-Put 1 tablespoon sesame or coconut oil in the mouth but do not drink. Whistle in the mouth 2 to 3 times. Spit it by using warm water and rinse. Do it once or twice a day.
These important guidelines are relevant to the background of the Covid-19 virus. So follow these preventive measures to boost your immunity power.
Related Post:
All About COVID related Pediatric Multisystem Inflammatory Syndrome
Coronavirus Lockdown Stress- Effective Ways To Deal With It
Scared of coronavirus outbreak? Check the Myths, Precautions, and Treatment now!
Source: