Regardless of the rapid changes in hairstyle trends, long hair still remains gorgeous and elegant. Healthy and lustrous hair is the desire of every woman. However, few are lucky to possess while others suffer from several hair problems. But no need to worry. Here are precautions and tips to grow healthy hair.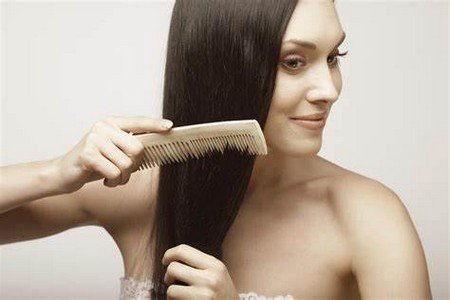 Essential Tips to Grow Healthy Hair
Healthy Diet
Follow a healthy diet that supports hair growth such as the intake of protein, mineral, and vitamin-rich foods. Hair strands are basically dead protein filaments, and so the intake of a diet without enough protein can retard hair growth.
Hence, choose rich protein sources such as dairy products, chicken, eggs, fish, sprouts, and nuts, among others.
On the same note, the hair also requires hair vitamins, particularly vitamin A, vitamin B6, vitamin C, vitamin E, biotin, inositol, and folic acid. Vitamin foods include fruits and vegetables, milk, fish liver oil, sweet potatoes, and so on. Some of the minerals that can play a major role in hair growth include magnesium, zinc, silica, and sulfur.
Stress control
Apart from poor diet, too much stress and tension may also hinder hair regrowth. There is a direct link between stress and hair loss. Therefore, control stress levels by sleeping well, at least for 8 hours every day, and employing proper stress control exercises and techniques.
Related post- Is stress causing hair loss?  
Good Hair Care Tips
Hot oil treatment helps to stimulate hair growth by moisturizing dry and curly hair. Use warm coconut, almond, or olive oil to massage the hair and scalp gently. Leave the oil overnight, and then wash it out with a gentle shampoo the next day. Massaging the scalp stimulates the hair follicles, thereby ensuring rapid hair growth.
Moreover, when it comes to rinsing your hair, it's advisable to use cold water. For good hair care, always buy the right conditioner, shampoo, and other products.
Scalp massage
Massaging the scalp can also boost healthy hair regrowth. Massage your head evenly, with more focus on the bald parts. Thinning of hair is often caused by poor blood circulation in your scalp. Massaging your scalp enhances blood circulation, thereby contributing to healthy hair regrowth. Increased blood flow to your scalp will nourish hair follicles, thereby enhancing hair regrowth.
Home Remedies for Hair problems
Use kitchen ingredients to cure health problems like dandruff, itchy and flaky scalp, split-ends, dull hair, and so on. Ingredients like Indian gooseberry, fenugreek seeds (methi seeds), curd, milk, eggs are some of the very effective items for creating hair packs and masks. To know the home recipes for beautiful hair, click here-
Treat Hair Problems with Curd Home Remedies
Precautions to Protect Hair Locks
Apart from the aforementioned tips for hair growth, avoid using hair care products with harsh chemical ingredients.
On the same note, don't use hair styling products excessively. Excessive use of hair styling products, such as curling irons and straighteners, can make the hair fragile, weak, and more vulnerable to split ends and breakage.
Even using the blow dryer excessively can affect hair growth, therefore, avoid it.
Do not tie wet hair for long as it makes them weak.
Avoid hot water bath.
These are just a few tips on how to regrow healthy hair. For more information about home remedies for hair regrowth, you can download the hair grow secret, which is basically a holistic regrowth program for healthy hair without popping pills. The system has been used effectively by many people. You will regrow your hair back with just small changes in your diet and avoiding such foods from your daily diet that reduces the chances of regeneration of hair.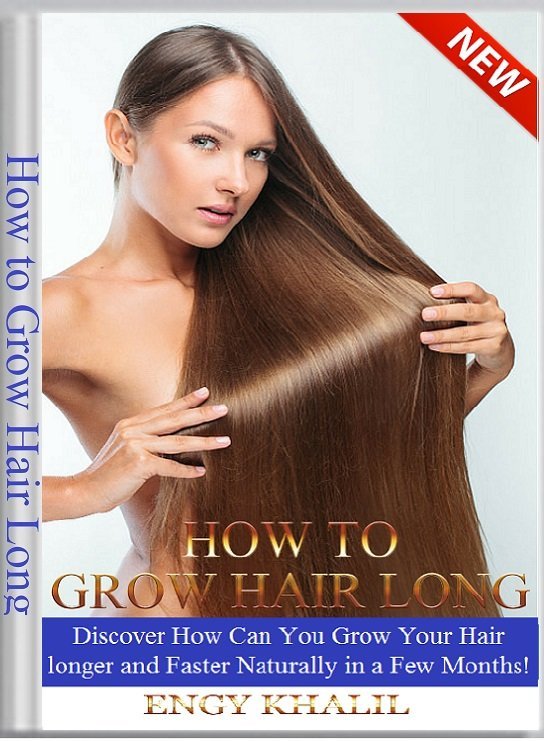 You will see the positive change within two weeks simply investing 15 minutes daily to your scalp. The secret formulas given in the Ebook will optimize your body and boost healthy hair regeneration.
Related Post:
Home Remedies for Controlling Limp Hair During Monsoon