Dry lips may be a huge issue for many people as they really hurt badly. Skin dryness and peeling may turn very annoying. Moreover, dry lips do not look good either. Lack of sufficient hydration is the main reason for dry, chapped lips. Check out tips to heal dry lips naturally.
Dos & Don'ts for Avoiding Dry Lips
Stay well hydrated for the whole day to achieve nourished lips.
Moreover, using herbal lip balms daily helps in locking the moisture of the lips.
Avoid drinking alcohol and smoking.
Usage of good sunscreen cream on lips helps in dealing with sun damage which can also cause dryness on lips.
Home remedies to heal dry lips naturally
Apply Coconut Oil
Coconut oil works as a great natural lubricant and moisturizer. It has healthy fatty acids which provide lips the necessary oil for keeping it supple and soft. Add essential oils like grapeseed oil and tea tree oil to it which speeds up to heal dry lips naturally. Apply the blended oil 2-3 times in a day for the best results.
Vaseline and Honey 
Apply a layer of honey on the lips and Vaseline on top of it. This is a great cure for dry lips. Keep this for 10 to 15 minutes and then wipe off with a wet cloth. Honey is great with the antibacterial properties and is one of the best healing agents. Moreover, Vaseline is great for softening and nourishing the skin and prevents drying.
Rose Petals 
Rose petals and raw milk can do wonders to your dry lip. You just need to soak rose petals in milk for about 3 hours. Mash petals gently in milk and make a paste out of it. Apply the paste on the lips and rinse off using cold water after 20 minutes. Rose petals have vitamin E which nourishes your lips. Milk comes with lactic acid which helps in removing dead skin from the skin surface. Essential fats, minerals, and vitamins in the milk help in nourishing the dry lips.
Vanilla Extract
You can mix ¼ teaspoon vanilla extract, 2 teaspoons jojoba oil, 1 teaspoon baking soda and 2 teaspoons sugar. Now, take the mixture with the fingertip and apply it on the lips. Scrub the mixture on the lips for about a minute and rinse off. Baking soda and sugar help in exfoliating the skin and also soothe the burning sensation. Vanilla extract is for adding the flavor to the lip scrub.

Jojoba Oil 33ml
Sugar for Healing Lips
You can either use white sugar or sugar brown for this. Make a mixture with sugar, olive oil, and some honey. Let not sugar dissolve. Apply it on the lips and scrub smooth in the circular motions. Rinse off scrub using lukewarm water. This is a great scrub to exfoliate and remove the flaky and dry skin. It helps in keeping the lips supple and soft.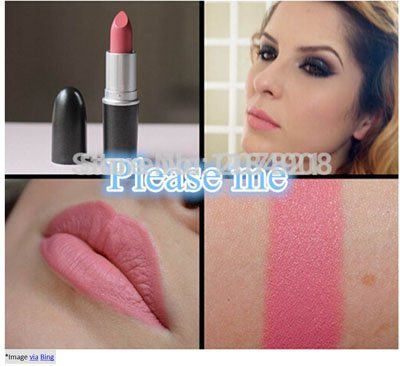 Lemon Juice
A blend of lemon juice, honey, and castor oil can make a great mask for lips. You can apply and leave it for 10 minutes before rinsing off with water. This is a very effective treatment to heal dry lips naturally. Lemon has the ability to exfoliate dead cells and also to bleach the lips.

GrandeDRAMA Intense Thickening Mascara with Castor Oil
Cocoa Butter
You just need to apply cocoa butter on lips and leave for a night. Else, you can also use shea butter or ghee instead regularly, for the same results. These different types of butter come with fatty acids that the skin needs for nourishing and deep conditioning.
Green Tea Bags
Take a cup of hot water and dip a tea bag in it for some minutes. Keep the teabag on your lips for some time to get good results. Interestingly, tannins and antioxidants help in healing the dehydrated and dry skin on the lips.

Premium Jasmine Green Tea 100 tea bag, Prince of Peace
Aloe Vera
Aloe vera is a magic ingredient for skin and hair. Apply aloe vera gel on lips and leave it overnight to nourish the dry lips. Using it daily can bring amazing results.
Cucumber
Cucumber helps in soothing your skin and it works great on lips. You can just apply the cucumber juice on lips and rinse it off after 10 minutes. Following this twice a day for some days can bring great results.
Related post-