In order to flaunt your thick and beautiful tresses, one needs to follow a healthy regime. Nutrition plays a vital role in the different aspects of hair growth. Long and stunning hair is the best example of beauty and femininity and a direct result of your health within. However, many people have dry, damaged hair. Here are ways to protect and repair your dry hair naturally.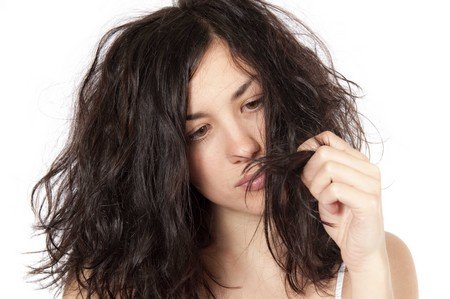 For keeping your hair healthy and nourished, you need to follow a good hair care regime and eat food that has lots of fibers, vitamins, protein, and minerals. But first, understand the reasons for dry hair!
Reasons for dry hair
There can be various reasons for dry hair like childbirth, menopause, pregnancy, depression, stress, excess use of birth bills, air and water pollution, etc. These factors affect the growth of your curls as well. Other than these some habits also damage your hair such as-
using too hot water for hair cleaning
too much brushing your hair
not drying wet hair naturally
using wrong hair products for styling
using chemical-based and harsh shampoos, dyes, etc
not indulging in head massage periodically
washing hair too frequently
not nourishing and trimming your hair ends
not using hair masks for nourishment
irregular and unhealthy eating habits
Therefore, you need to keep a check on the above reasons and habits to avoid dry hair. Nourishing your body with healthy food is a natural and long-lasting way to repair your dry hair. Check out the next section for healthy food tips.

Phyto Phythéol Dry Hair – $26.00
from: BeautyStoreDepot.com
Best Foods to Protect and Repair your Dry Hair
Include these foods in your daily routine and see the difference from dry to healthy, shining hair.
Protein Enriched Foods
Proteins are the building blocks of our body that not only help in stimulating hair growth but also look after your entire health. The natural sources of proteins are milk, egg whites, lean meats, fishes, soya-based products, etc.
These foods should be consumed on a daily basis. One can also include foods like nuts, whole grains, berries, seaweed, etc. Proteins keep your hair frizz-free and protect them from breaking.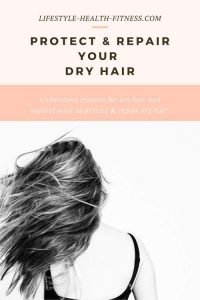 Green Tea
One should have green tea regularly as it is best for rejuvenating your health. Green tea not only saves your tresses but also acts as an age reversing agent. It helps in decreasing split-ends, maintains your scalp healthy, and keeps your hair soft and shiny.
Fibrous-Enriched Foods
The number of anti-oxidants in fibrous foods such as vegetables and fruits is very high, which also helps in keeping your body healthy and flush out harmful toxins from your body. Fibrous-enriched foods also prevent the loss of your beautiful hair.
Therefore, to keep your hair protected from any sort of damage, one should include lots of fibrous foods in their regular diet like oranges, apples, and papaya, watermelon, carrots, green peas, and green vegetables.
Red Tea
Red tea or Rooibos has a very distinctive taste with a red hue and a sweet and slightly nutty flavor. Rooibos makes a perfect choice for ice tea too. Red tea is said to be very helpful in faster hair growth with improvement in the hair condition. It is not only beneficial for nourishing your scalp but also keeps hair smooth and frizz-free.
Home-made Deep Conditioning for Dry Hair
You should use homemade products as a mask once a week for deep conditioning and keep your hair frizz-free. For making a hair mask, you need ingredients like mayonnaise, olive oil, mashed avocado, mashed banana, and egg yolk. You need to mix all of these and apply them to your hair.
After this, put on a shower cap, sit for 20 minutes, and then wash your hair properly. This hair mask will definitely keep your hair safe and frizz-free for more than a week.
Therefore, to protect and repair your dry hair, you should follow a good diet and healthy hair care habits.
Related Post: